International large-scale exercises "Center-2019" will include several tactical episodes that will take place in Kazakhstan, Kyrgyzstan and Tajikistan. This was announced by Deputy Minister of Defense Lieutenant General Yunus-Bek Yevkurov.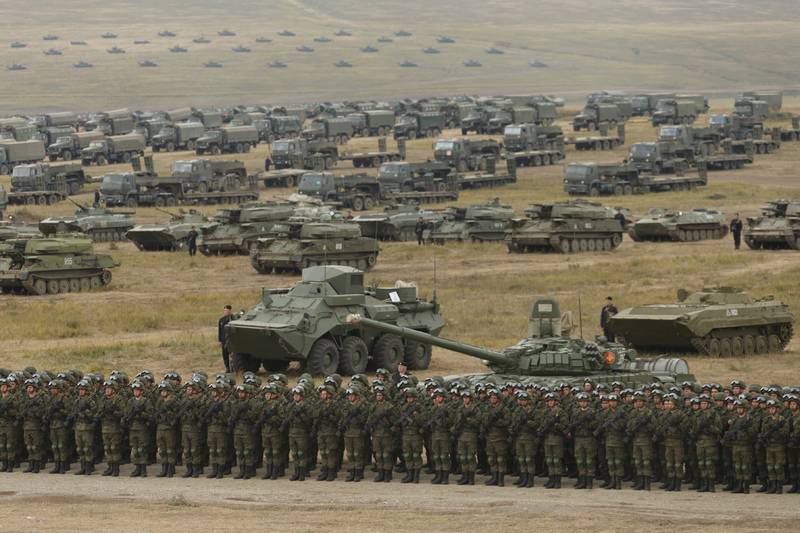 archive photo. Exercises "East-2018"
Evkurov explained that the Center-2019 exercises will include the development of a number of security tasks in Central Asia due to the situation in Afghanistan, therefore a number of tactical episodes will be worked out at training grounds of other states. After that, the main maneuvers will begin, which will take place mainly on the territory of the Central Military District in Russia.
The main stage of the Center-2019 training will be held at the Donguz training ground in the Orenburg region. A number of tactical maneuvers will be worked out at firing ranges of other states - four firing ranges in Kazakhstan, one firing range in Kyrgyzstan and the 201 Russian military base in Tajikistan will be deployed.
- he said.
According to the deputy minister, the main stage of the exercises will be held at eight training grounds: Totsky and Donguz in the Orenburg region, Adanak in Dagestan and Ashuluk near Astrakhan, Chebarkul training ground in Chelyabinsk region and Safakulevo near Kurgan, Aleisk and Yurginsky training grounds in Altai Territory and Kemerovo Region, as well as in the Caspian. About 128 of thousands of military, more than 20 of thousands of units of equipment and weapons, about 600 of aircraft and up to 15 ships will take part in the exercises.
The exercises, in addition to the Russian military, will involve military personnel from China, Pakistan, Kyrgyzstan, India, Kazakhstan, Tajikistan and Uzbekistan. The largest military contingent of foreign armies will be represented by China. The exercises will involve up to 1,6 thousand PLA troops and
aviation
. The first echelons of the Chinese army have already arrived in the Orenburg region.