Russia will develop and manufacture medium- and shorter-range missiles previously banned by the INF Treaty, but will not deploy them first. This was stated by Russian President Vladimir Putin.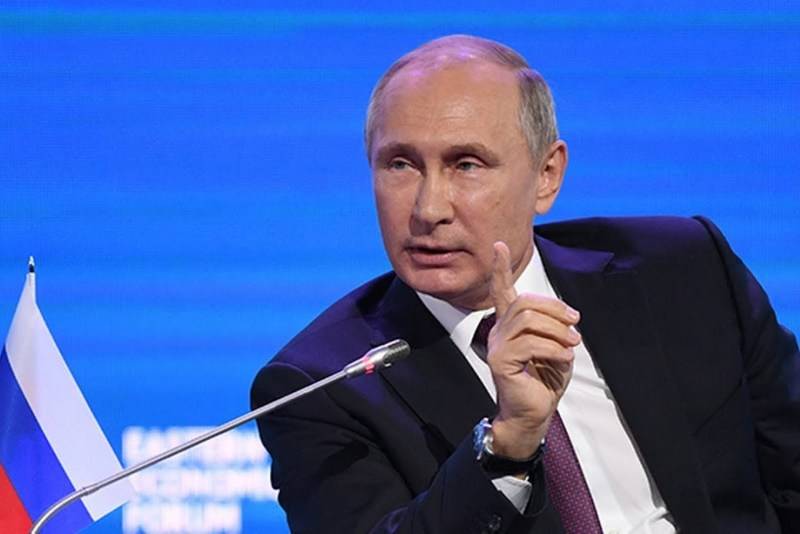 Speaking at the plenary session of the Eastern Economic Forum, the Russian president said that Russia would produce missiles previously prohibited by the Treaty on the Elimination of Intermediate and Shorter-Range Missiles, but would not deploy them first until the United States did so. At the same time, he stressed that Russian missiles will be deployed only in response to the deployment of American ones.
We have already publicly announced that we will not post it after the Americans tested such a missile. We will not deploy, we will produce the same missiles, of course - in those regions where American-made missiles of this land-based class will not appear
- Putin said.
The Russian leader also indicated that the United States is ready to deploy missiles previously prohibited by the treaty in Japan and South Korea, hiding under the alleged threat of an attack by North Korea, and this will lead to the fact that a large territory of Russia, including the Far East, will fall under American missiles. This is a very important issue and it will be discussed separately with the governments of Japan and South Korea.
The fact that the Pentagon leader announced that the United States intends to place them in Japan and South Korea does not make us happy, it disturbs us and causes some concern
- Putin said.