Polish territorial defense forces began to form new battalions in existing brigades. The representative of the command of the terrorist defense forces, Lieutenant Colonel Marek Petrzhak, noted that we are talking about the so-called "light" infantry battalions.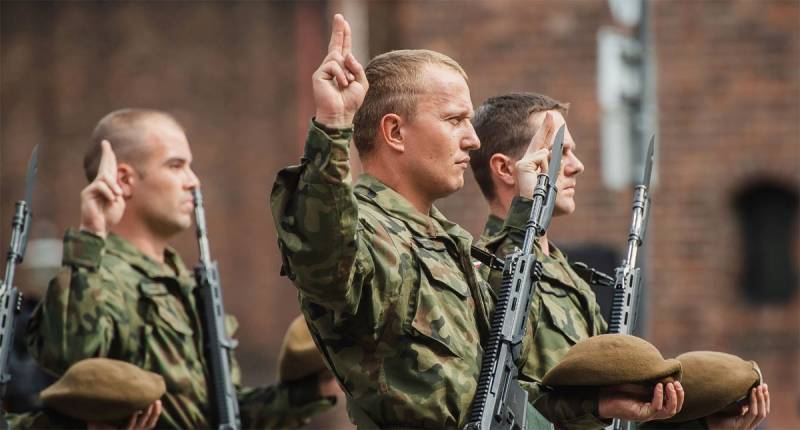 It is known that new formations will be included in the 7th Brigade in Slupsk, 9th Lodz Brigade, 13th Silesian, etc.
Separately, the formation of infantry battalions is taking place in the Opole and Lubusz Voivodeships, and these units must join the number of formations in Brzeg and Skwierzyna.
But at the moment, the command faces a significant problem. It is associated with a lack of personnel for the formation of new battalions of territorial defense. About this writes the correspondent of the publication Rzeczpospolita Marek Kotsubal. In particular, it is noted that the command expects active filing of applications for service from local residents.
If initially it was exclusively about volunteers, now Warsaw recognizes the failure of this campaign. Battalions will be formed on a contract basis.
For reference: at present, 21 thousand people are serving in the Polish territorial defense troops, of which 18 thousand are military, the rest are maintenance personnel, including technical services.
In Poland itself, ordinary citizens were very skeptical of reports of the creation of new infantry battalions. The main question: from whom exactly are the very territories where the units are being created going to defend themselves. In particular, the question arose about the battalion in the Lubusz Voivodeship, which borders Germany:
Is it really planned to defend ourselves against the Germans with whom we are in an alliance (NATO)?