In Ukraine, they unexpectedly announced that the mosquito fleet could not be combined with the country's maritime status. The surprise of such a statement is due to the fact that in recent years in Kiev they have only talked about the need to develop a "mosquito"
fleet
, which is "extremely effective in modern conditions."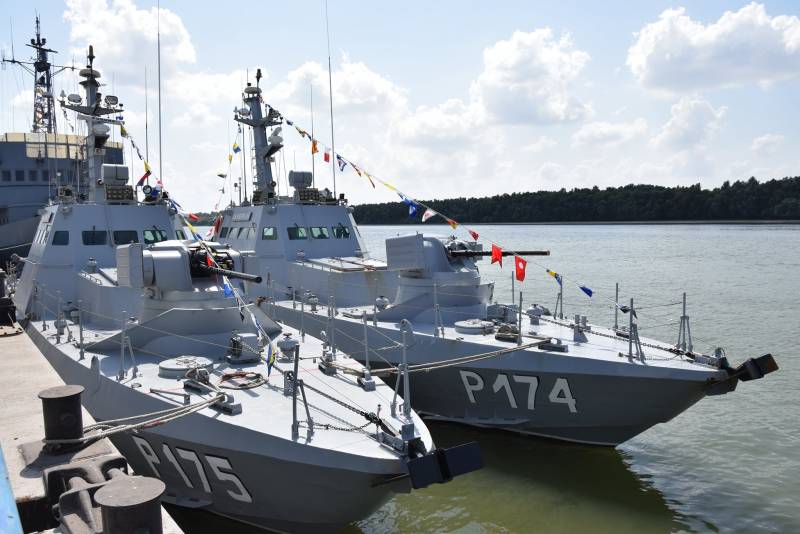 Now Ukrainian generals are voicing a new opinion. So, Lieutenant General Yuriy Radkovets, who previously held the post of deputy head of the GUR of the Ministry of Defense of Ukraine, during a round table on security issues, said that the Navy should change the existing "mosquito fleet" to frigates in order to "become a geopolitical entity."
According to Radkovets, Ukraine is a maritime state, and therefore there should be no concept of a "mosquito" fleet.
The main question: where can Ukraine get the frigates?
The general said that, for example, the Americans could "share" such frigates.
Radkovec:
One way is to take frigates from the Americans.
Apparently, pan general is somewhat forgetting that even with the word "take" Ukraine from today, there are still problems - decommissioned American class Island boats that the United States decided to transfer to Ukraine several years ago still cannot deliver. They won't reach the Atlantic via their own power, and transporting on a cargo ship is too expensive.
It should be noted that a few days ago, the US president decided to temporarily freeze military assistance to Ukraine - at the time of the audit on previously allocated funds.