In the United States, the company that was included in the program for the development of promising systems of small arms
weapons
. We are talking about the company SIG SAUER, which announced that it is ready to offer a "revolutionary weapon" for the US Army. Revolutionary - in the sense that there was nothing like this before in the US Army. More than ambitious statement.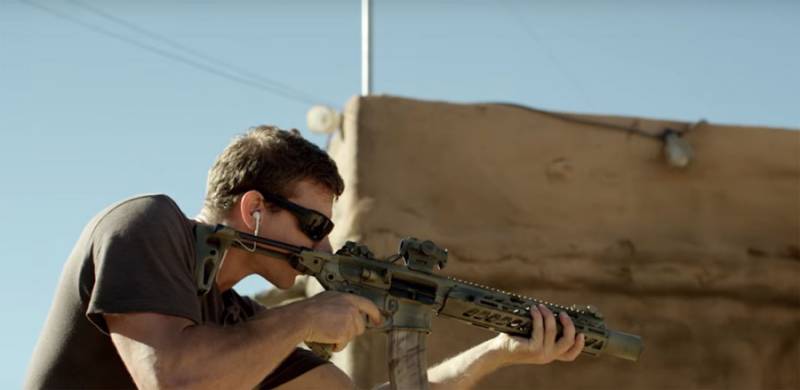 Shooter with SIG MCX Virtus
The manufacturer noted that promising small arms systems should eventually replace the M4 automatic carbine and the M249 SAW machine gun. The relevant contract is said to have already been signed between the company and the Pentagon.
The new (proposed) shooting system is designed for the use of 6,8-mm hybrid ammunition, which will be used for both automatic rifles and light (manual) machine guns.
SIG SAUER CEO Ron Cohen:
It is a great honor for us to be selected to participate in the "New Generation Weapons" program, which will lead to an increase in mortality compared to obsolete weapons.
It is noted that 6,8-mm ammunition is created to increase the lethal effect when firing from increased distances. The company claims that "this is a completely new cartridge, which, with all its compactness and low weight, will allow the bullet to fly with increased speed and accuracy."
One of the proposed weapons for the US Army is the SIG SAUER NGSW-AR. This is an ultra-light machine gun with quick-detachable magazines for the very same 6,8-mm ammunition and with a folding butt. An integrated night vision device is integrated with it.
We are also talking about the NGSW-Rifle rifle with M-LOK, folding butt and dubbed "controls."
The timing of the contract and the volume of the order has not yet been announced.