The network discusses a photograph taken in Israel. She is wearing an Israeli soldier, on whose sleeve a military uniform is visible a patch in the form of the Ukrainian flag with a trident.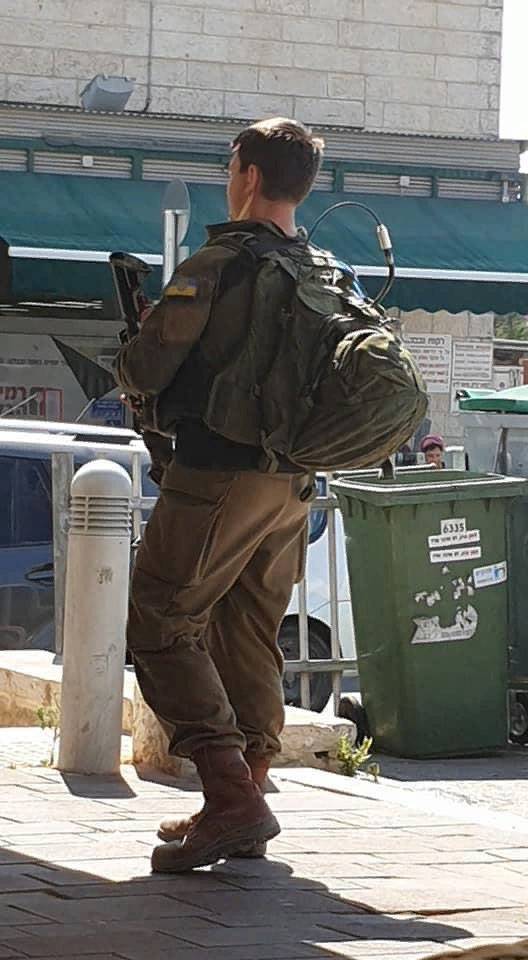 Initially, there were statements that these were all tricks of people who are fond of working in Photoshop or other graphic editors. However, then an explanation appeared of the person who took this photo. According to some reports, the author is Vlad Telman.
The photographer asked a young man from the Israeli unit where he "came from". If you believe the published information, the soldier answered the question as follows:
There are many repatriates in our unit, because the command allowed the use of chevrons, showing which country the person arrived at the time.
We are talking about the unit that is currently involved in patrolling the territories.
For most armies in the world (even if they have repatriates, former refugees or internally displaced persons), the use of foreign national symbols is uncharacteristic. In Russia, similar options for wearing military uniforms take place in military universities, where foreign students are trained. On one of the sleeves is the Russian state symbolism and symbolism of the type (kind) of troops, on the other (as an option) is the flag of the country from which the cadet arrived in Russia to study. As an example: the Naval Academy of St. Petersburg is a cadet from Saudi Arabia, on whose sleeve the flag of the kingdom is sewn.