High Risk Age
Recently, the Ministry of Economy made a number of proposals to improve the system of pension savings. By themselves, they are not binding, and this can be seen more as an advantage than a disadvantage. Unfortunately, the mechanisms themselves, which are not yet discussed in detail, unfortunately do not contain incentives for the employer to increase the "white" salaries. There is no hint of any kind of additional interest in them in hiring older employees.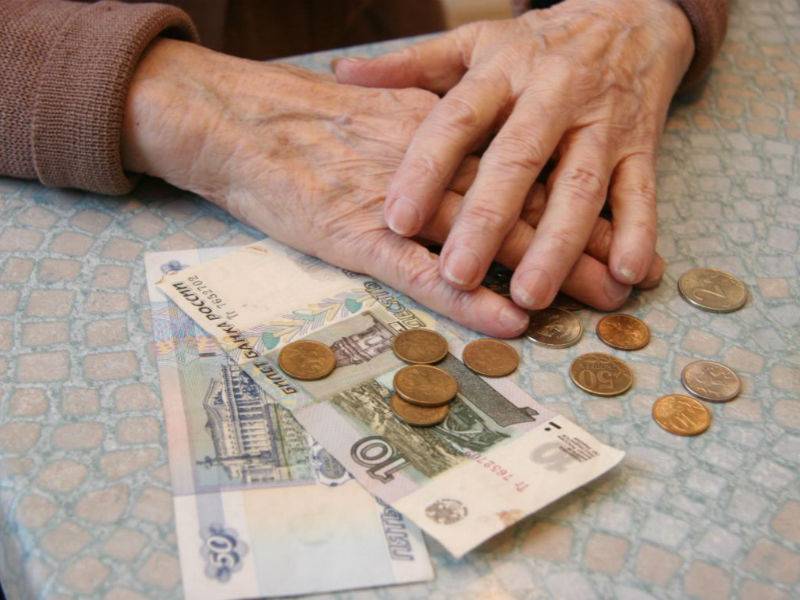 The whole calculation is made for years to come, in reality, pension savings make sense only for those who have yet to work at least 15-20 years before retirement. Then the amount of the funded part becomes at least comparable to the basic social pension. And only such pensioners will receive not something like a "living wage", but really worthy amounts.
However, all these 15-20 years before retirement it would be nice to work with a high "white" salary, and, what's most dangerous, without significant breaks in seniority. The funded part is planned to be collected exactly under the same conditions on which banks offer to make long-term highly profitable deposits.
Highly profitable, of course, in the understanding of the bankers themselves: in practice, almost no bank should even rely on 7-8, not just 10 and more percent per annum. In the scenario with pensions, which they are now finishing writing in our economic departments, everything is made up approximately or exactly the same.
But worst of all, with any approach, the cost of accumulation places an additional burden on either the employee himself or the employer. And the saddest fate for today has come just to those who fall under the increase in the retirement age, as they say, in full, but there is clearly not much time left for real accumulation.
In addition, the vast majority of employees (not from among top managers, of course) over the age of 45-50 years have, say, not the highest salary levels in Russia. It is clear that this refers to legal payment, since envelope payments, which often even exceed the "white" salary, will have nothing to do with new pension savings.
The situation is, frankly, scary. It is the workers of this "dangerous" age who, as a rule, have high qualifications, which almost always do not correspond to the level of wages. It is these people who keep afloat a number of industries that balance on the brink of survival. The public sector also relies heavily on such, not yet old cadres.
Unemployed by law and in fact
A special attitude to middle-aged and older workers has developed in Russia for a long time, since the era of effective managers has come. Effective up to nervous breakdowns and depressive syndromes due to a failed career. By the way, just the first generation of those very "effective" ones who once cranked up a voucher company and secured auctions is now rapidly approaching retirement.
Some of them made brilliant careers, few settled in not the lowest positions somewhere in Skolkovo or Rusnano, while the majority are forced to look for themselves. The other day, the situation was very colorful presented by Rostrud, who told his homeland about the 60-percent unemployment among citizens of pre-retirement age. We have more than 10 millions of them, that is, six are officially officially non-working.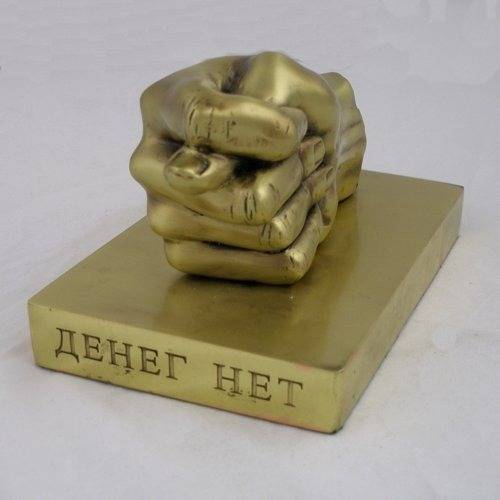 Someone either had to, or was lucky enough to leave work ahead of schedule, and more than a million people became disabled before retirement. We have many military retirees, security officials and those who are prescribed early retirement in accordance with the profession. But most of them have no chance of finding a formal job - entrepreneurs, as well as the heads of state institutions, are in no hurry to legally accept employees of the so-called "silver" age.
All kinds of side jobs and informal relations do not change much in essence. Officially work, that is, they report on the basis of individual SNILS, only 1,8 million men of 1959 – 1963 birthdays and 2,2 million women of 1964 – 1968 birthdays. In total, the very same 4 million officially working are obtained. Incidentally, such data are also confirmed in the FIU, where it was recalled that employees of the power block, including military, judges, etc., drop out of the fund's statistics.
Do not look for casual earnings
Presenting data on elderly unemployed in the Ministry of Labor, they drew attention to the fact that in the whole country we have only 9,7 million people who do not want or are not able to work. At the 60-percent unemployment rate among the older generation, the young can be said to be almost unanimously sticking. Their unemployment does not exceed 5 percent, more precisely, 4,7 percent, that is, 3,6 million people out of 76,3 million officially registered.
However, is it worth recalling that young people, primarily graduates of universities and colleges, who replaced technical schools and vocational schools, also have enormous difficulties in finding employment. Among other things, because the demands of young people are usually slightly higher than those of older people. Nevertheless, employers at least do not refuse youth so massively.
The unemployment rate among Russians of a younger age can be considered generally uniquely low for a country with a somewhat peculiar economy, where industry is partly destroyed, and a new one is still just being created. The services sector does not help much, moreover, migrant workers are mostly employed in it, but small business as a whole is worthy of sympathy rather than enthusiasm or at least some objective statistics for many years.
But among people of pre-retirement age, the unemployment rate was even for many experts not just high, but unexpectedly high. At the same time, however, in the data of the Ministry of Labor on the number of unoccupied people there may be serious errors, somewhat mitigating the heavy impression. The fact is that people who are officially ranked among the unemployed should actually actively seek work, which the elderly public usually avoids.
They are saved due to the help of children, part-time jobs, odd jobs. Up to a quarter of those who are about to be lucky enough to be retired may be in the gray zone of the economy. But it is very characteristic that among such citizens the percentage of those who manage to legally register at the labor exchange and receive unemployment benefits even before retirement is uniquely minimal.
But the unemployment benefit for those who are five years left before the official end of their careers, in the maximum case, may be 41% more than usual and amount to 11,3 thousand rubles. That's just the author was not able to find even in the corridors of the labor exchange at least one such unemployed.