The Indian Army conducted a combat deployment of the first eight Boeing AH-64E Apache attack helicopters received from the United States. The ceremony was held on September 3 of 2019 of the year at Pathankot airbase in Punjab, fifty kilometers from the border with Pakistan.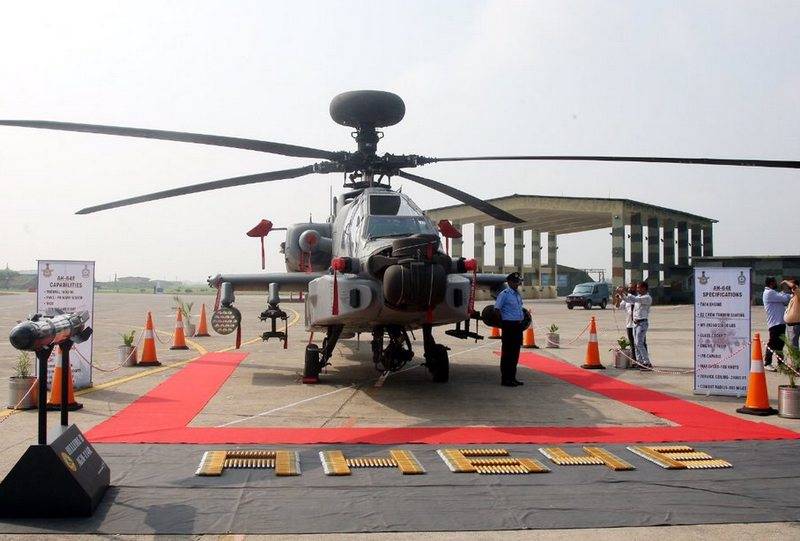 The Indian Air Force commissioned the first eight AH-64E Apache attack helicopters purchased in the United States. Helicopters will be based at Pathankot Air Base in Punjab, 50 km from the border with Pakistan. Helicopters were delivered to India in disassembled condition in July and August of this year in batches of 4 vehicles, and were assembled at the Hindon air base near Delhi, after which they were relocated to Pathankot air base. The rest of the 14 vehicles from the 22 ordered will arrive in India next year.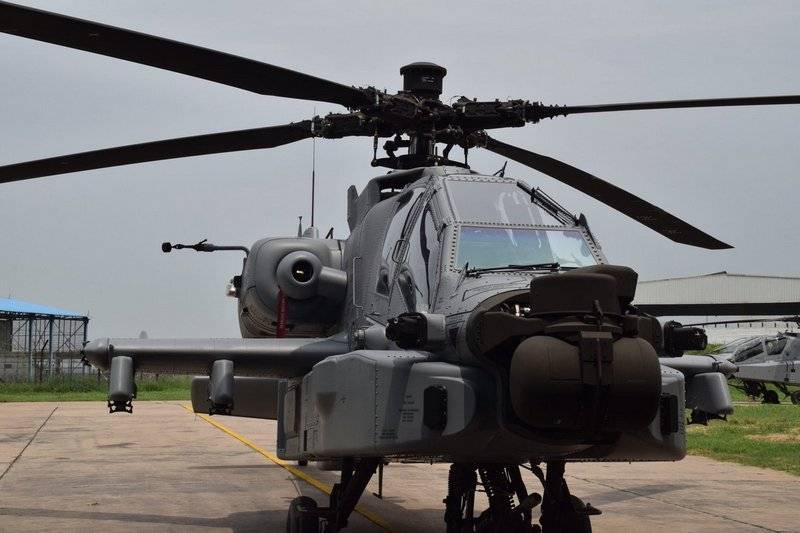 Recall that the agreement between India and the United States to supply 22 helicopters AH-64E Apache Guardian was signed 28 September 2015 of the year. Except the helicopter IAF obtained even accompanying weapons and equipment, which includes 12 radar AN / APG-76 Longbow, 812 guided missiles AGM-114L-3 Longbow Hellfire and 542 rocket GM-114R-3 Hellfire II, and 242 FIM rocket -92H Stinger Block I in the air-to-air variant.
Indian pilots who will fly American helicopters were trained in the United States back in 2018.