The activist who threw the ballot box at a riot police during an uncoordinated rally in the center of Moscow on July 27 is wanted to be sentenced to 5 years in prison. The prosecutor demands that Yevgeny Kovalenko be sent to a general colony, the lawyer, in turn, asks to dismiss the charges and fully justify the protester.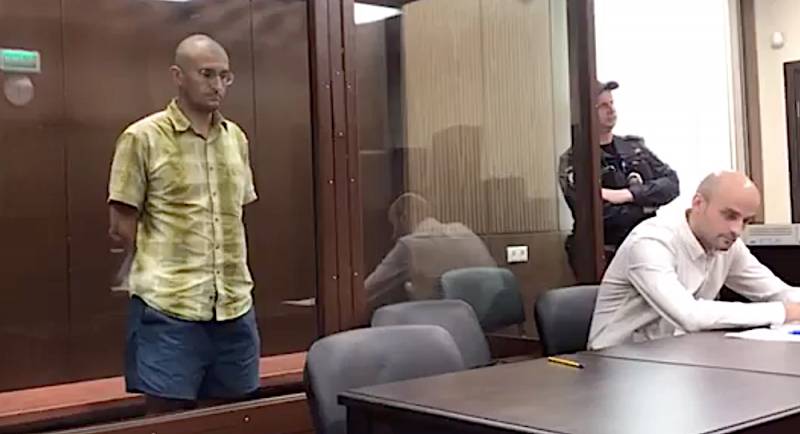 The state prosecutor demands five years of the general regime colony to be awarded to Yevgeny Kovalenko: during an uncoordinated opposition rally in central Moscow, he attacked a law enforcement official, throwing an urn in him. The prosecutor believes that the guilt of the accused is fully proven.
In turn, the defense of Kovalenko, accused under part 1 of article 318 of the Criminal Code of the Russian Federation (use of violence against a government official) notes that the abandoned ballot box did not hit the employees of the Russian Guard and did not harm anyone.
The verdict will be announced today, September 4. Also today, two more participants in the illegal actions, Konstantin Kotov and Kirill Zhukov, should be sentenced. According to investigators, Kotov repeatedly violated the rules for holding public events, and Zhukov was accused of using non-dangerous violence against a government official.
Promoters were also tried
In addition, the Zamoskvoretsky court of Moscow arrested activist Mark Halperin for 30 days. Against him, as well as against Kotov, he was charged with repeated violation of the rules of participation in a public event. The defense has already expressed a desire to appeal the decision in the Moscow City Court, as well as in the European Court of Human Rights.
Halperin was detained on September 3, along with Sergei Boyko, leader of the unregistered Libertarian Party of Russia (LPR). The head of the decision-maker was detained for calling for the participation of an uncoordinated action, which took place on August 31. For participation in the organization of the uncoordinated event, Boyko was sent to custody for ten days.
Decisions announced in several cases
Currently, Moscow courts have announced decisions in several other cases related to uncoordinated shares in Moscow. The most severe punishment in the form of 5 years of imprisonment was received by blogger Vladislav Sinitsa, who on Twitter threatened to kidnap and kill children of security forces who participated in the rallies.
Two defendants were convicted under an article on the use of violence against a representative of the authorities (Article 318 of the Criminal Code of the Russian Federation). In particular, Ivan Podkopaev received three years in prison - he sprayed gas from a spray can in the direction of the Rosguards. Another participant in the rally, Daniil Beglets, pushed the policeman - for this he received two years.
Also, a number of defendants were reassigned to administrative ones, and Zhukov, who was accused of extremism, was completely dropped. In respect of the five persons involved, the Investigative Committee stopped the paperwork.