This week, the Islamic State terrorist group * (IG, banned on the territory of the Russian Federation) staged another ambush on the Syrian military in the province of Dara (Syrian Arab Republic). It is reported by Al Masdar.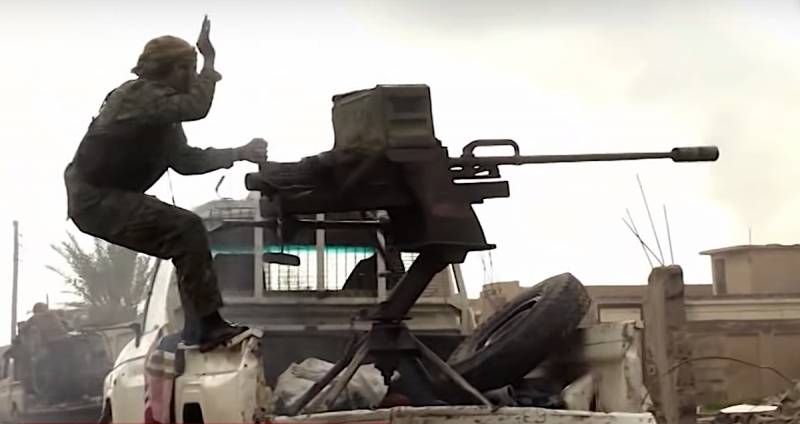 According to Al Masdar agency reports, Islamic State militants organized another outing against the Syrian military, attacking them from an ambush along the road connecting Al-Hirak and Isra settlements. It is noted that this is the first attack carried out by bandits from this group in the Yarmuk river basin since the moment they were knocked out of the province during the operation "Basalt" (2018 year).
According to a military report, one of the Syrian Arab Army (CAA) soldiers died. The militants managed to repel the attack.
Idlib
In turn, in Idlib, in territories controlled by militants of a group of the Tahrir al-Sham group banned in Russia, demonstrations took place, during which local residents protested against the militants and their leader al-Jauliani. In the city of Serakib, the terrorists had to suppress the demonstration, but soon a similar manifestation took place in the city of Maaret-en-Numan and the village of Ariha. This was reported by the Halab Today TV news agency.
Deir ez-zor
In Deir ez-Zor, the so-called The "Syrian Democratic Forces", together with the coalition forces led by the United States, conducted an operation to search for terrorists from the Islamic State group. They managed to detain 11 militants, two of them were IS field commanders.
One of them, known as the Talib, the former head of the militant security service during the province's occupation, is accused of dozens of executions.
aleppo
In the province of Aleppo, clashes between Kurds and pro-Turkish armed groups continue. The artillery of the Turkish army opened fire on the Kurdish "People's Self-Defense Forces" (YPG), whose positions were located near the village of Maranaz. As a result of the counterattack, the Kurds managed to destroy several militants of the so-called The Syrian Free Army (SSA).
Kurdish units also launched a mortar attack on the SSA positions near the villages of Marea and Kafr Kalbin. The fighting continues in other sectors of the front, among other things, the parties use heavy artillery.