In the "friendly family", NATO is gaining momentum scandal related to the Norwegian submarine base Olavsvern. This facility, located near the city of Tromsø, was part of NATO.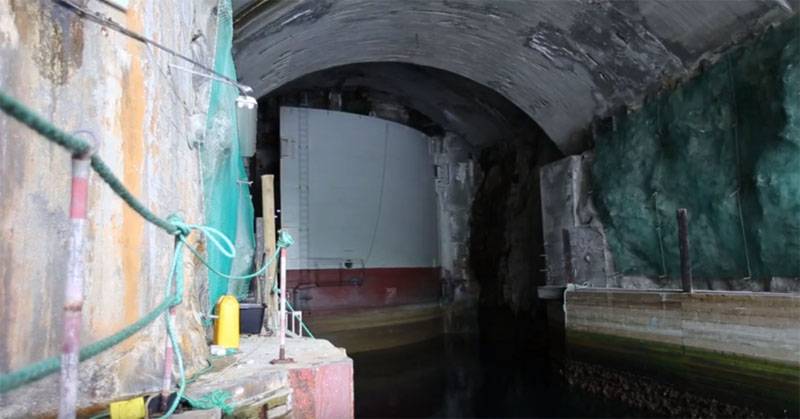 In the 2009 year, Olavsvern was transferred to the balance sheet of the Norwegian government with the cost of servicing up to 4 billion local crowns (about 30 billion rubles). After 4, the Norwegian Ministry of Defense decided it was unprofitable to maintain this facility on 100% state support and implemented a deal that is now called strange in NATO. The object was actually turned into a business project, two-thirds of the shares of which were sold to a civil company.
Thus, through the Norwegian Organization of Defense Logistics, control over two-thirds of the assets of the military base was obtained by Wilhelmsen. At the same time, the deal for a private trader was significantly cheaper than the face value - 38 million NOK (277 million rubles).
After that, the United States and Britain sounded the alarm. Allegedly, Russian research vessels began to enter the former NATO submarine base. In Norway, they were silent for a long time.
Now the Norwegian press has decided to raise this issue - more than 6 years after the mentioned deal. It is noted that "the Russians through a private company gained access to the base, part of which continued to be under the jurisdiction of the Ministry of Defense and was used in the interests of the North Atlantic Alliance." It is added that "the Russians could install their special equipment at the military base."
Edition
Aftenposten
claims that the Norwegian authorities are trying to relieve themselves of responsibility. So, it is stated that the Ministry of Defense notes the impossibility to fully control the activities of foreign citizens in Olavsvern after the bulk of the assets passed into the hands of a private company. At the same time, it was added that the object became "completely civilian".
The mentioned Norwegian publication noted that as far back as 2015, Wilhelmsen was transferred to the armed forces, however, the Norwegian Armed Forces headquarters refused to comment on the situation with the status of Olavsvern and the "activity of the Russian courts".