The Verkhovna Rada of Ukraine today at a parliamentary meeting adopted in final reading a bill to abolish parliamentary immunity. This was reported by Ukrainian media.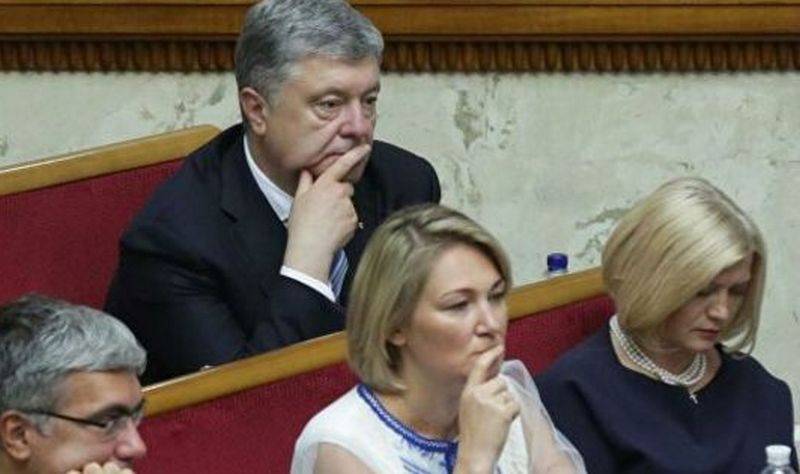 The Parliament of Ukraine in the second reading adopted a bill depriving deputies of immunity. According to the data provided, the new bill was supported by the 373 parliamentarian with the required minimum of 300 votes. Now the document will be sent for signature to President of Ukraine Volodymyr Zelensky and, if signed by him, will come into effect on January 1 of 2020.
As follows from the new law, the provision that deputies of the Ukrainian parliament cannot be prosecuted, detained or arrested without the consent of the Verkhovna Rada, and also that they are guaranteed parliamentary immunity, are removed from Article 80 of the Constitution of Ukraine.
It is specified that deputies cannot be imprisoned for their statements, nor will they be legally liable for the results of voting or statements in parliament and its bodies. However, in cases of insult or libel, parliamentarians bear full responsibility in accordance with Ukrainian law. Deputies are also brought to criminal or other liability on a general basis when committing criminal or administrative acts prosecuted by law.
Against the background of the adoption of the bill, more than 13 criminal cases were launched with new colors against the former head of state Petro Poroshenko, who led the "European Solidarity" faction in favor of European integration and NATO membership in the "new" Parliament. After the law comes into force, parliamentary immunity will no longer help Petr Alekseevich avoid punishment, especially since Ukraine announced the institution of several more criminal cases against him.