How to evacuate a special purpose unit from the place of operation (including the release of hostages) within literally several tens of seconds? The option of evacuation was demonstrated by French special forces units.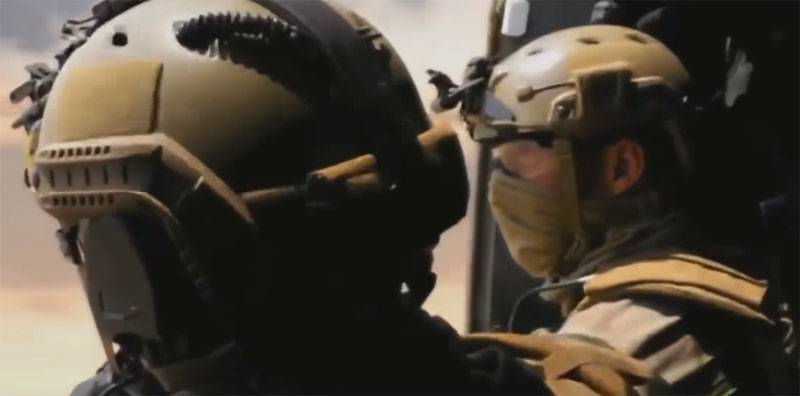 The published video is actively discussed on the net. We are talking about evacuation using a helicopter, from which a special net for transporting goods descends on a cable. When the grid reaches the surface of the earth, commandos are distributed over it so that its surface becomes close in shape to the plane - for a stable position with a further rise.
The squad leader gives a signal, and the helicopter begins to rise at a sufficiently high speed. In this case, in the case of the release of the hostage, special forces soldiers can place him on this "evacuation" grid in the middle, literally covering them with their bodies. If we are talking about the seizure of a terrorist (criminal), then after they handcuffed him, he is also placed inside the "box" of special forces.
During the ascent on the grid, special forces fighters disperse along the perimeter and hold the rifle
weapon
in the production version for the battle. In this case, direct fire cover for the evacuation process can be carried out.
An interesting way to evacuate a special forces group in the middle of the video. French people. They have already taken weapons in the FSO. The army has not yet reached ... pic.twitter.com/EwJNV7IrCA

- Denis Dionisov (@DenisDionisov) September 2, 2019
The method of using the "cargo" net was used several months ago by FSO (RF) employees during exercises in the center of Moscow - on the territory of the Kremlin.