Russian President Vladimir Putin sent a special representative to Malaysia, who should negotiate with the local leadership on enhancing military-technical cooperation between the countries.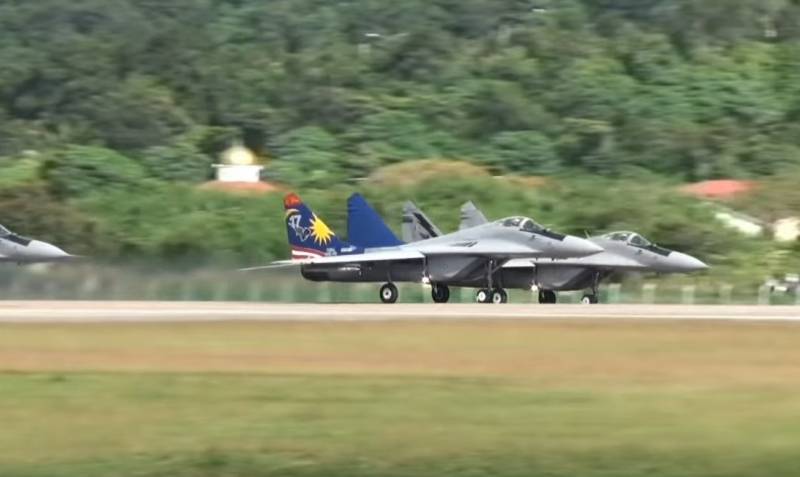 The presidential envoy was Viktor Kladov, who oversees the international direction at Rostec. According to him, Putin, having an extremely respectful attitude to Prime Minister Mohamad Mahathir and to the country as a whole, is ready to contribute to the development of Malaysia, including in matters of security.
According to the Russian special envoy, past experience in cooperation has made it possible to reach agreements on the sale of MiG-29N in 1995 and Su-30МКМ in 2003 as a result of "compromise decisions on palm oil".
Kladov said Putin favors the full redemption of 18 non-flying MiG-29N Royal Air Force (RMAF) aircraft and the acquisition by [Malaysia] of two squadrons of 35 ++ generation MiG-4 fighters
- writes the local edition of The New Straits Times.
As indicated, "according to a similar scheme" (that is, by repurchasing American equipment? ..) the possibility of replacing the Sikorsky S-61 Nuri fleet, which has been operating for half a century, with new Russian cars, is being considered:
Mi-171 next-generation helicopters ... they are UN-tested workhorses during the conflict in Afghanistan
- said Kladov, adding that it is also proposed to purchase "Yak-130 light combat aircraft on flexible terms", which "will provide a win-win situation for both countries."
Other offers include the sale of Ansat, Mi-8 / 17 and Ka-32A11DC helicopters for the needs of the Navy and the Fire and Rescue Agency, seaplanes for tourism development on the islands.
We are awaiting a decision on these issues in the near future during a meeting of two leaders in Vladivostok
- noted Kladov.