The France-Presse news agency publishes material about Israel's concern over Iran's growing military power. In particular, it is noted that Iran is becoming a powerful competitor to Israel in the field of weapons: Iran has modern drones, Tehran is developing rocket technology.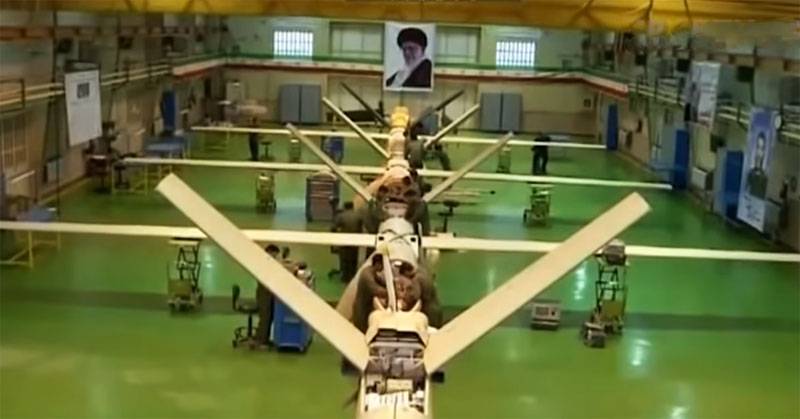 We are also talking about the new unmanned aerial vehicle presented in Iran, which is called the reconnaissance-strike. The peculiarity of this UAV is that it has a range of more than 1 thousands of kilometers.
AFP:
The situation on the border of Israel and Lebanon demonstrates the complex dynamics in the region. Israel tried to use drones to strike at Hezbollah, two drones that, according to Lebanese sources, were Israeli, crashed in the southern suburbs of the Lebanese capital Beirut.
Added that Israel applied its
Aviation
, including unmanned, against pro-Iranian forces in Iraq, which in Baghdad was regarded as actions that could adversely affect the settlement process.
Now, according to AFP, Iran has its medium-range drones, in fact making it clear that Iran can also give an answer if no real attempts are made to get away from the confrontation.
Against this background, it became known that the UN Secretary General called on Israel and Lebanon, on the border of which an armed conflict broke out, to restraint.
António Guterres:
Lebanon and Israel need to abide by the 2006 agreement, the 1701 resolution - above all, in terms of a ceasefire.