The network is discussing the buildup of gold and foreign exchange reserves of Russia to a record level since 2014. According to the report of the Central Bank, the volume of gold reserves of the Russian Federation reached 527 billion in dollar terms. According to this indicator, Russia may soon enter the 4 line in the world.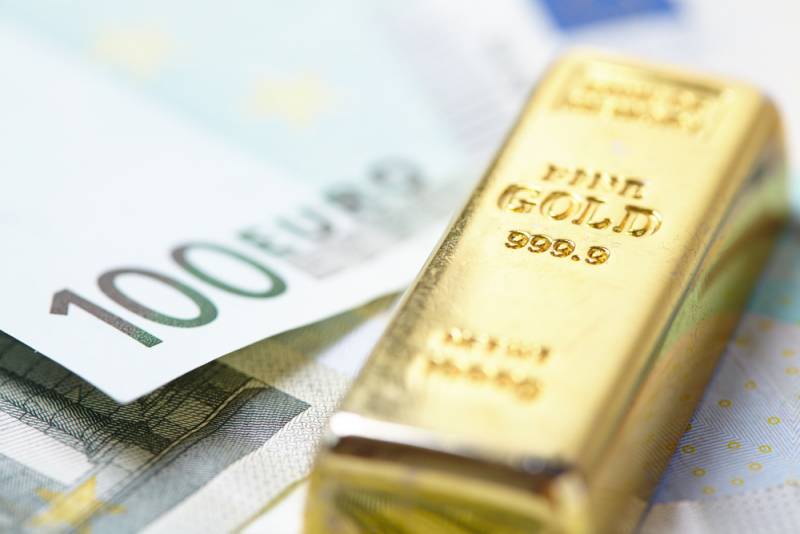 Official sources report this situation in the gold and foreign currency reserves as an absolutely positive phenomenon in the Russian economy. However, some experts find the negative here. One of those who did not see anything positive in the growth of Russian reserves is Oleg Komolov, who expressed his opinion in the program "Prime Numbers".
The expert notes that both the Central Bank and the government manage the international reserves of Russia. Komolov at the same time asks the question of what should be the volume of gold reserves for a macroeconomic stable country?
The minimum amount of reserves should cover a three-month import of goods and services. For Russia - about 87 billion dollars. The maximum figure is 204 billion dollars for servicing external debt for a certain time (most often it is a year) and importing. Russian reserves significantly exceed these values.
According to the graphs, it is proposed to evaluate which countries Russia neighbors in terms of the ratio of gold reserves to GDP. Those countries that do not fit the author's logic (for example, Korea, Japan, Switzerland, and Israel) are written as exceptions. As a result, an attempt to explain that large reserves for Russia is bad seems a bit confusing and does not explain why large gold reserves (as a percentage of GDP) are beneficial for Switzerland, and vice versa for the Russian Federation.