In the United States, the third massacre incident in the month of shooting occurred during the month. Five people were killed, about 20 injured.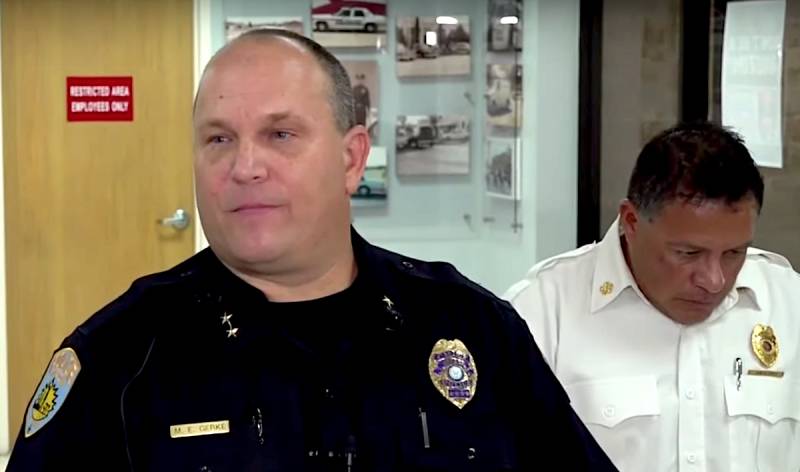 In Texas, another massacre involving the use of a gunshot
weapons
. During the third such incident, at least five people died in a month.
The incident occurred on August 31 in the cities of Odessa and Midland, Texas. Starting September 1, the state enacts another law to soften the rules for carrying firearms. Moreover, in August this is the second massacre in the state. Coincidence?
The killing was not planned
At the same time, this tragedy was not planned in advance and had a spontaneous character. The fire was opened by a criminal whose car was stopped by the police during a random inspection.
It is known that having opened fire on police officers, the offender also began firing at civilians, after which he tried to escape. During the chase, he left the car and hijacked a mail van.
During the culmination of a shoot-out between law enforcement and a criminal near the Cinergy Cinema, the latter died: it is not specified whether he was killed by the police or committed suicide. At the moment, it is known that foreign citizens were not injured during the incident, the Russian Consulate General in Houston reported about this on Twitter.
The name of the killer has not yet been announced
The name of the killer is not reported. He only knows that he is about 30 years old, the name and surname of the deceased criminal have not yet been announced. According to reports, at least five Americans were killed, 21 people were injured, among them three law enforcement officers.
At least seven civilians are in critical condition, two more are in serious condition. Among the wounded - 2-year-old child. CNN, citing a Texas Department of Public Safety spokeswoman, Elizabeth Carter, said the fire was fired from an automatic rifle.
In August, the United States experienced three massacres with shooting. On August 3, in a Walmart chain store in El Paso, Texas, another criminal opened fire on people, killing 22 people, 8 of them were Mexican citizens. More than 20 civilians were injured, the attacker was detained.
The next day, a similar incident occurred in Ohio, in the city of Dayton. Then, during the incident, 9 people were killed and about 20 were injured.