Ukraine has agreed with Poland on the supply of gas that will be supplied from the United States. An intergovernmental agreement on cooperation in the field of natural gas supplies was signed by Kiev, Warsaw and Washington.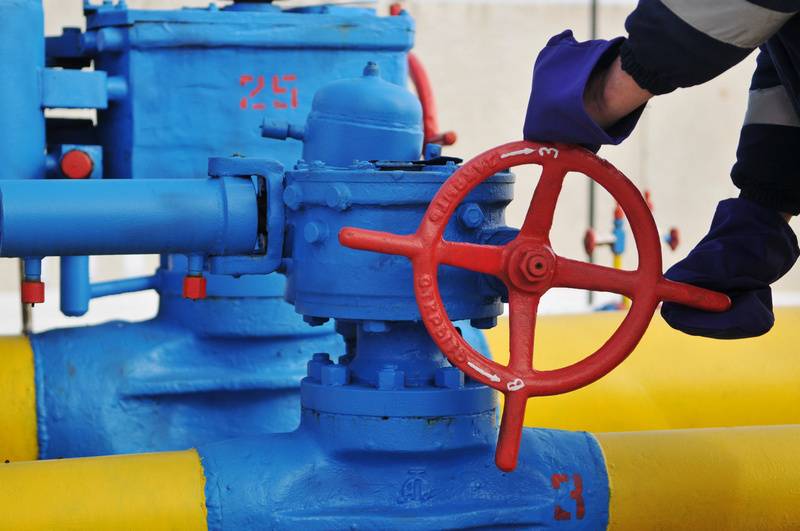 In Warsaw, an agreement was signed on cooperation with a view to strengthening the regional security of natural gas supplies, which was signed by Poland's representative, Petr Naimsky, from the US, Rick Perry, Minister of Energy, and Alexander Danilyuk, Secretary of the National Security and Defense Council of Ukraine, from Ukraine. Basically, the agreement concerns American liquefied gas, its production and storage in Ukraine.
According to this agreement, Poland will supply Ukraine with gas, which it will receive from the USA. The first liquefied gas transport from the United States will arrive at the Lech Kaczynski terminal in Swinoujscie in early November. It is assumed that after regasification, gas will be pumped into the Polish gas transmission system, after which it will be supplied to Ukraine through the gas pipeline in Hermanowice.
Poland will be able to supply Ukraine 6 billion cubic meters of gas per year if Ukraine builds an interconnector
- said the representative of the Polish government Petr Naimsky, while adding that Poland can currently supply only 1,5 billion cubic meters of gas to Kiev.
Meanwhile, Ukrainian President Vladimir Zelensky, who arrived in Warsaw, said that the Nord Stream-2 pipeline threatens Europe. According to him, this energy project is not acceptable for European countries and diversification of energy supply sources is necessary.