Military transport
aviation
The Russian Aerospace Forces replenished with a new Il-76MD-90A aircraft built at Aviastar-SP JSC. This was reported by the press service of the enterprise.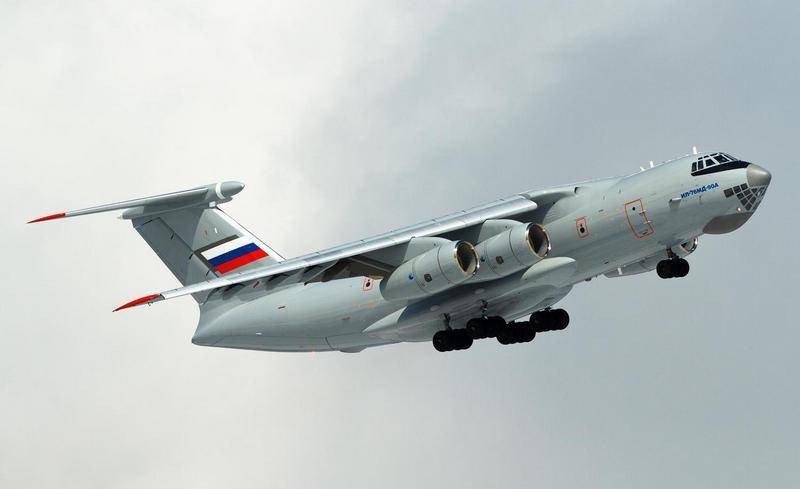 As follows from the message, the specialists of Aviastar-SP JSC handed over to the Russian Ministry of Defense this year's third-ever latest military transport aircraft Il-76MD-90A, manufactured at the enterprise. The document on the transfer of the aircraft into operation was signed by Vasily Dontsov, Managing Director of Aviastar-SP JSC, Vladimir Semenov, Managing Director of OAK-TS JSC, and Vadim Dyrdin, commander of the 235 Aviation Regiment.
This is the sixth aircraft of this modification, transferred by Aviastar-SP JSC to the military transport aviation, and the third according to the 2019 production program of the year. By the end of the year, the plant plans to complete the construction of at least two more IL-76МД-90А
- the press service quotes a statement by Vasily Dontsov.
As previously reported, this year the Ulyanovsk aircraft manufacturers handed over to the Ministry of Defense two serial IL-76MD-90A after a four-year break. The press service of Ilyushin noted that in total in 2019, it is planned to transfer five new military transport aircraft Il-76MD-90A to the Ministry of Defense.
In total, the Russian military department plans to purchase, before 2030, over 100 aircraft data, as well as promising Il-78MD-90A tankers created on their basis.
The heavy military transport IL-76MD-90A is a profound modernization of the IL-76MD aircraft. The new IL-76MD-90A, unlike the drill IL-76MD, is equipped with PS-90A-76 engines with a thrust of up to 14,5 tons instead of the "standard" D-30KP2 with a thrust of up to 12 tons. The aircraft received a new wing and a "glass" cockpit: the gauges were replaced by instruments with LCD displays. At IL-76MD-90A, the carrying capacity increased to 60 tons and the range of delivery of troops and cargo - up to 5000 km.