A video appeared on the Web of a landing at a field airfield near the city of Sol-Iletsk in the Orenburg region of the Il-76, An-12 and An-26M military transport aircraft as part of the MTO exercises in the Central Military District.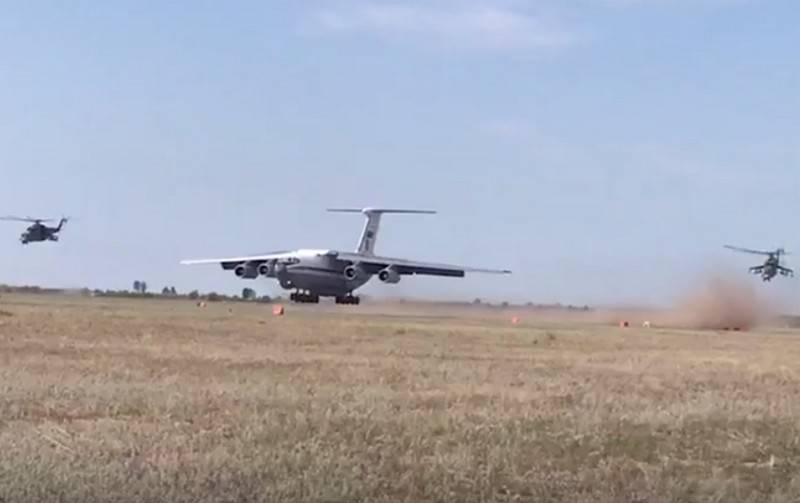 As part of the exercises at the field airfield in the steppe, military transport aircraft landed on the ground
aviation
An-12 and Il-76, arrived for the transfer of means of material and technical support of the forces, as well as the An-26M ambulance board, participating in the evacuation of personnel from the field hospital deployed at the airport
- it is spoken in the message of the Ministry of Defense.
As explained in the military department, near Sol-Iletsk one of the episodes of the logistics training exercise was held, which takes place on the territory of the Central Military District from 27 to 30 on September. They involved more than 30 thousand military personnel, over 7 thousand units of weapons and military equipment, up to 90 airplanes and helicopters of the Central Military District, partly ZVO, YuVO and VVO, as well as subdivisions of the Airborne Forces and Airborne Forces.
Earlier, as part of these exercises, the Su-34 bombers and the An-26 military transport bombers were landing on the highway in Tatarstan.