Since 29 this August, the Space Command has appeared in the US Department of Defense. The order on his organization was signed by US Secretary of Defense Mark Esper. This is reported by "Nplus1".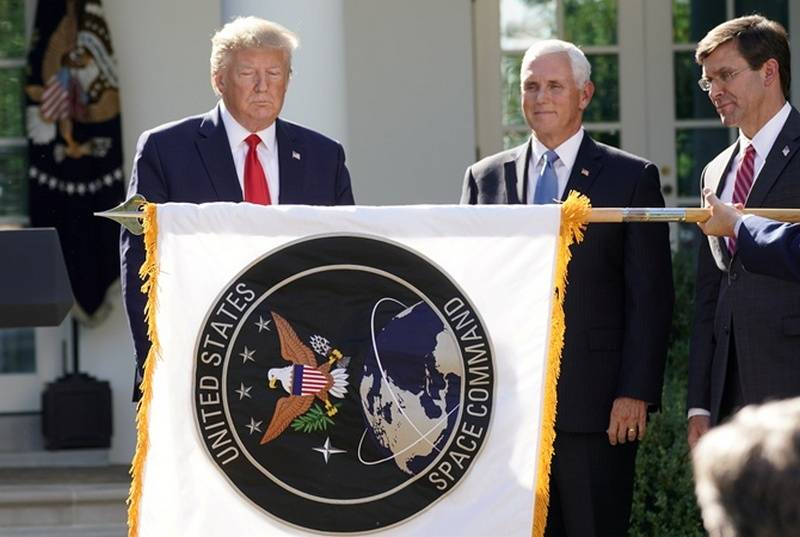 The newly created Space Command became the 11 combat command within the US Department of Defense and, according to the order of the Secretary of Defense, will be responsible for four key areas of activity: containment of a potential adversary in outer space, protection of American objects in orbit, development of space support facilities, including global navigation and participation in preparation of multi-domain operations.
From the US defense budget for the 2020 year, 83,8 million dollars was allocated to the Space Command, of which 75,6 was transferred from previously existing departments, one way or another connected with military space programs.
Reportedly, the new Space Command was headed by General John Raymond, who led the US Air Force Space Command from 2016 onwards, which became the basis for creating a new structure within the Pentagon.
According to the publication, in fact, the Pentagon has revived the former structure in its composition, which appeared under Reagan and has been operating from 1985 to 2002. She was responsible for providing the U.S. Army with satellite communications, reconnaissance, navigation, missile warning, and weather forecasts for regions where the U.S. was fighting.
US President Donald Trump came up with a proposal to create space forces in 2018, his proposal was supported by the US Congress and the Pentagon.