It became known how Poland reacts to the refusal of the US president to come to Warsaw for a ceremony in memory of the outbreak of World War II. If large media outlets come out with neutral notes that "the main reason is the hurricane" (Trump himself stated this), then in the "smaller" publications, as well as in the materials of Polish bloggers, there are notes criticizing Donald Trump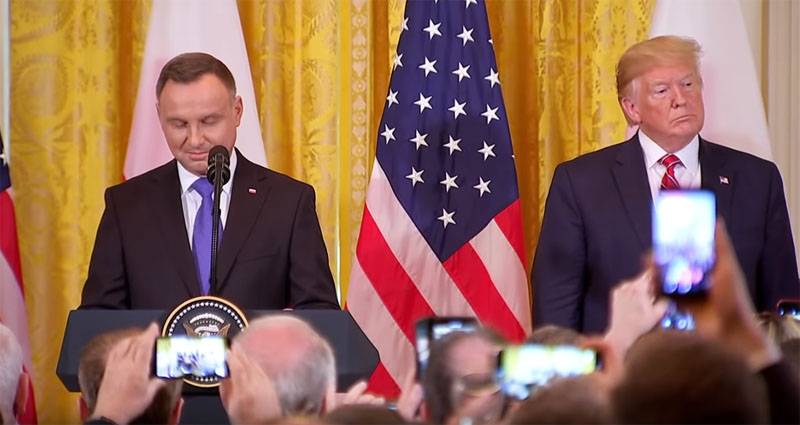 The opinion of ordinary Poles about Trump's decision can be found in comments on media publications. Here are a few comments from Polish readers on the pages of the electronic version of the newspaper Rzeczpospolita.
Richard Smoke:
Ha ha ha is rather a diplomatic excuse, not to say: you are not a democracy, you do not allow meeting with the opposition. For Trump, Poland is a country of cavemen, which is difficult for him to digest.
Yaroslav Galash:
This is the first victim of Hurricane Dorian.
M.Hai:
That is, how will it not come?
Some Poles note that Trump's Polish leadership should learn to combine foreign and domestic policies. In particular, it is said that if Trump does not come really in connection with the desire to check the readiness of the services for the impending elements, then he needs to be given credit: he takes care of his own citizens in the first place.
From other comments of Polish citizens in the media and social networks of Poland:
Here is such an ally. If they attack us, the US president can now always say not to wait for help, since they have a hurricane there.
So we will remember the beginning of World War II with Merkel. Such an irony.
In general, we can say that Trump's refusal to come to Warsaw touched many Poles. The Polish authorities are trying to pretend that nothing special happened.
Recall that instead of himself, Trump decided to send Vice President Mike Pence to Warsaw.