Today Stepan Poltorak officially resigned as Minister of Defense of Ukraine. The Verkhovna Rada of the new convocation approved the new head of the military department "independent." Who became them?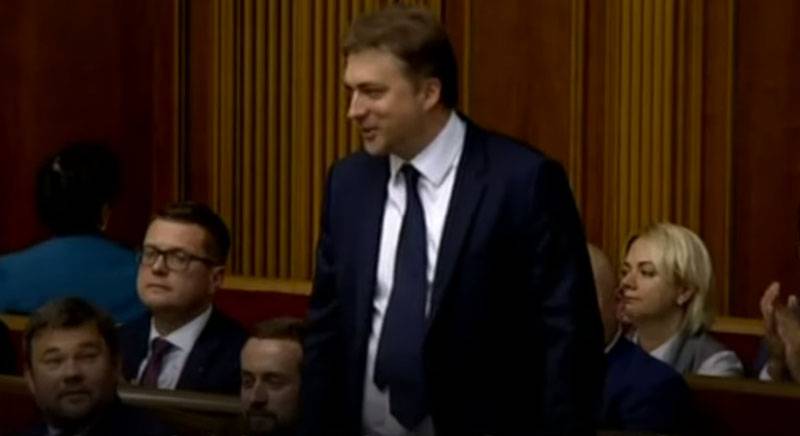 According to the latest information, Andrei Zagorodniuk became the new Minister of Defense of Ukraine. He is 44 years old. He has little experience in the Ministry of Defense, but far from in the military field. Zagorodniuk served as head of the design service for the reform of this very department.
In addition, it is known that Mr. Zagorodniuk previously engaged in the so-called volunteer activities (he assisted the Armed Forces of Ukraine from 2014 of the year), and also worked in the mining sector (Discovery Drilling Equipment Company).
It is noteworthy that, in addition to a diploma of higher education, Shevchenko University of Kyiv has Zagorodniuk diplomas from the University of Warwick and Oxford.
314 deputies from 450 voted for Zagorodniuk's candidacy. Moreover, against - only 25. The question immediately arises, but how did the other people's deputies vote. It turns out that more than fifty people did not vote at all, the rest abstained.
Upon assuming the post of head of the Ministry of Defense, Zagorodniuk announced his priorities in the new post. According to him, he will continue reforms in the ministry. The newly made minister noted that he, in particular, will continue to transfer the Ukrainian army to "real NATO standards."
Zagorodniuk:
APU should be an order of magnitude stronger and more prepared than the enemy.