In the United States, the first flight tests of a promising cargo drone developed for the transportation of heavy goods have passed. As reported
"Nplus1"
With reference to Aviation Week, commercial operation of the drone is scheduled for next year.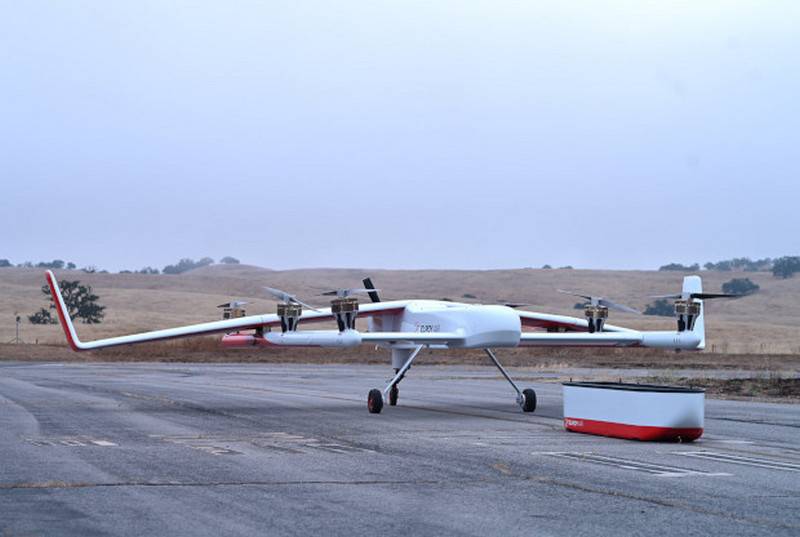 According to the publication, the American startup Elroy Air has developed a drone capable of transporting cargo weighing from 100 to 225 kilograms. Although the drone is designed according to an airplane scheme, it lands and takes off in a helicopter. In addition to the wings themselves, on the sides of the fuselage of the drone there are two beams, each of which has three electric motors with rotors that provide vertical take-off and landing. Movement in the horizontal plane is provided by a pushing propeller located at the rear. The power plant is hybrid.
The device is equipped with a special container for goods, which is fixed under the fuselage. With a mass of 551 kg, the UAV is capable of delivering a cargo weighing from 100 to 225 kg to a distance of 500 km in a fully automatic mode.
Developers of the drone position it not only as a supplier of commercial cargo, but also as a participant in search and rescue operations when it is necessary to deliver cargo to an inaccessible area. A drone may also be of interest to the military.