Russian military analysts commented
news
that American helicopter pilots conducted exercises to suppress Russian air defense systems and allegedly successfully destroyed the Pantsir anti-aircraft missile and gun system. Yes, the layout destroyed by the US Air Force pilots with the Israeli Spike Non-Line-of-Sight (NLOS) missile really resembled the Russian Shell shell. But, according to military experts, the success of the US military was determined precisely by the fact that in reality it was just a fake, not real
weapon
Russian missile defense to destroy any flying targets.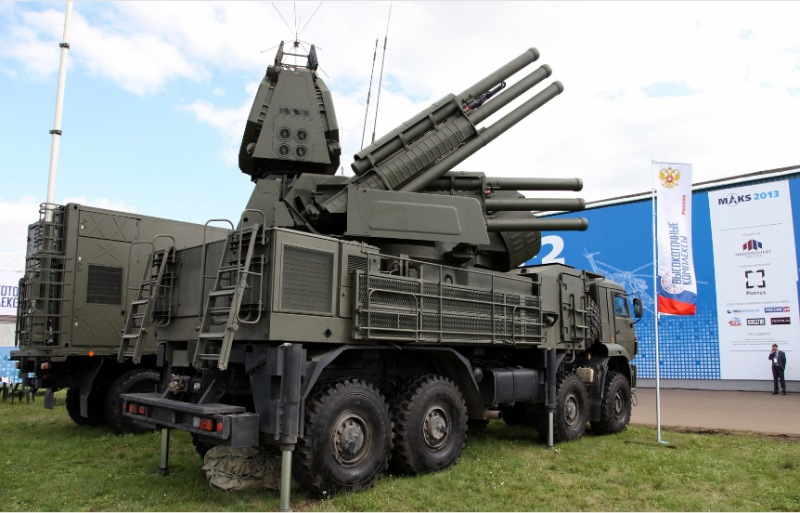 To begin with, the American Hellfire helicopter missiles ("Hellfire") fly at distances of up to eight kilometers as much as possible. Whereas now the Russian "Shell" is capable of destroying targets at a distance of up to twenty kilometers. So, even the fastest and most maneuverable star-striped army helicopters do not have the slightest chance of even approaching the aforementioned air defense missile systems of the RF Armed Forces.
Moreover, the next-generation US missiles JAGM (Joint Air-to-Ground Missile), which should be in service with the US Armed Forces next year instead of Hellfire, also do not know how to cover distances more than eight kilometers short.
Not having his own weapons of the required range, the Pentagon turned to its Israeli colleagues and borrowed the Spike Non-Line-of-Sight (NLOS) missile from them for appropriate exercises. According to the announcement, this shell is capable of hitting a target at a distance of up to twenty-five kilometers. A note on Non-Line-of-Sight suggests that this "smart" homing missile can be fired from a position where targets for destruction are not yet visible.
Based on the tactical and technical characteristics of the Israeli "Peaks", it has the opportunity to hit the shell "Zarak". But, according to expert estimates of the Russian military experts, such an opportunity is purely theoretical. We must not forget that the defense of the Russian borders, including the air defense and missile defense lines, as well as electronic warfare, is in depth. Naturally, various air defense systems, air defense systems and electronic warfare systems cover all areas of each other's destruction several times over.
Accordingly, all Russian air defense / missile defense systems work purely together and never separately. Such Russian systems as C-400, C-300 and Buk conduct surveillance over long distances. On the contrary, various modifications of the "Shell" and "Tor" complexes cover the nearby lesion zones. In the complex, these air defense systems are practically invulnerable, since they all see everything.
Therefore, based on the performance characteristics of the Israeli Spike missile, the Americans, in principle, can get into our air defense or electronic warfare systems. But it's unlikely that it will be possible to go out on strike positions to planes, helicopters or UAV drones unnoticed and not destroyed.
In addition, it is necessary to take into account the fact that the air defense system of the "Shell" family is constantly being technically improved. So, the model of the latest generation "Shell-SM", which was tested this spring, will be able to detect flying targets at a distance of up to seventy-five kilometers, and destroy them within a radius of forty kilometers. Consequently, the Israeli rocket again remains offside in this battlefield. The latest "Shell-SM" should come to the defense of Russia in a year, in 2021 year, further strengthening the security of the borders of the Fatherland on land and from the air.