The armed forces of Germany are ready for the country's defense only conditionally. To the problems of material and technical sense, problems with clothing allowance were added - the Bundeswehr was left without shoes. This is written by the German edition
The World
.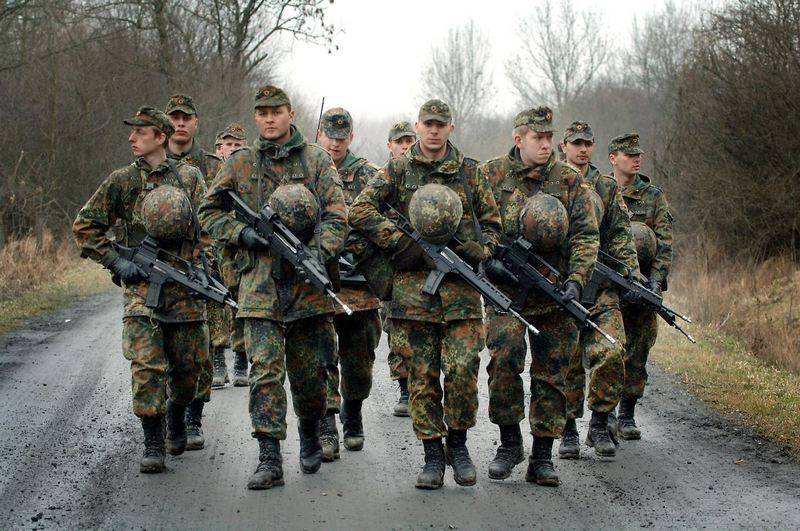 According to the newspaper, the supply of the Bundeswehr is in poor condition, recently the German army was faced with the problem of a shortage of basic necessities, namely army shoes. The reason for this was the huge supply delays that arose due to the country's "limited industrial production capacity". The original plan was that the Bundeswehr troops will receive new shoes before the end of next year.
The full implementation of the new military shoe system for the armed forces in accordance with current planning will be completed before the end of the second quarter of 2022
- The Ministry of Defense said in response to a request.
The German military department explained that of the standard set, which included two pairs of heavy boots and one pair of light boots, a sufficient number of soldiers were issued only one pair of heavy shoes - 160 thousand pairs with the Bundeswehr in 183 thousand, the publication indicates. In this case, only 31 thousand soldiers were provided with light boots. It is noted that a shoe change in the Bundeswehr was planned back in the 2016 year.
Planes don't fly
Tanks
don't drive, and the guns don't shoot. The equipment of the Bundeswehr is deplorable. The rating "conditionally ready for defense" is quite suitable
- summarizes the author of the material.
The new Minister of Defense of Germany, Annegret Kramp-Karrenbauer, also drew attention to the army's problems in material and technical and clothing support and stated that the military "needed the most modern and reliable equipment", but just didn't explain how to buy it.