US Army plans to get first prototype hypersonic
weapons
long range by 2023. This is reported by an article in the American edition of Army AL & T.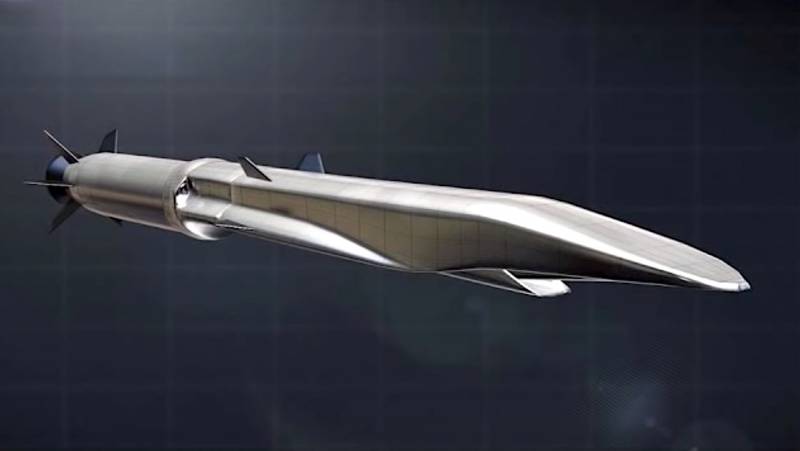 Army magazine reports that the U.S. Armed Forces have stepped up work on a hypersonic weapon system. The new complex will be based on tractors already used in the army. It is assumed that the missiles used in it will be able to reach speeds over 6000 km per hour.
A promising mobile complex, also known as LRHW (Long Range Hypersonic Weapon - "Long Range Hypersonic Weapons"), should be the answer to Russian and Chinese developments. The system will be partially unified with other complexes of other military branches: the complex is part of a large interdepartmental program.
It is assumed that one battery will consist of four self-propelled guns and a command post: they will be the standard for the US Army AFATDS version 7.0. The United States is trying to reduce the cost and simplify development, so the complex uses a large number of already tested and reliable technologies.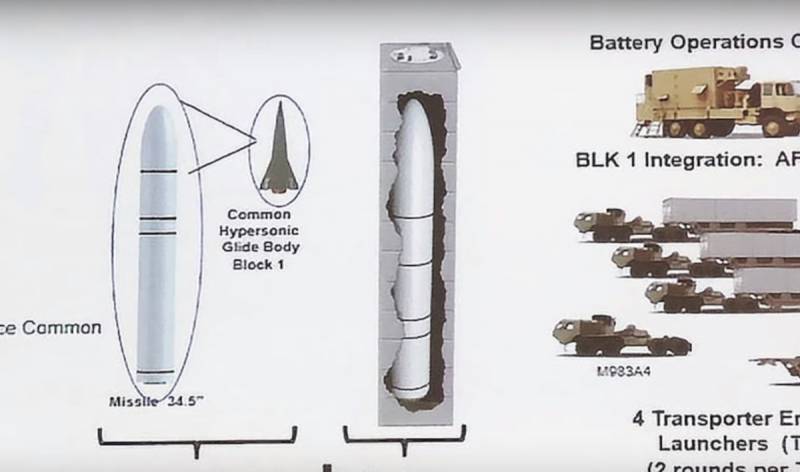 The basis of the launchers are launchers based on Patriot air defense systems. As self-propelled platforms, the standard M983A4 tractor tested by time is used, paired with which a modified M870 semi-trailer will be involved.
An AUR (All-Up-Round) medium-range solid-fuel ballistic missile will be used as a warhead carrier. She will have to accelerate to the hypersonic speed of the planning combat unit C-HGB (Common Hypersonic Glide Body). Elements were developed by Sandia National Laboratories, US Department of Energy, with the participation of the Missile Defense Agency.
Coordination and integration
C-HGB will be used by three branches of the army - the army,
fleet
and the air force. The launch vehicle itself will be adopted by the Navy.
The program started at the end of the 2018 year, when the newly created Office of Accelerated Development and Critical Technologies (RCCTO) was reoriented to coordinate a number of projects on hypersonic weapons.
US forces are trying to combine the efforts of various departments. The Navy is leading the C-HGB project, while the army will lead production and prepare a commercial industrial base. This collaboration allows the services to maximize the use of each other's technologies, adapting them to specific projects and requirements for air, land and sea.
Starting in 2020, the U.S. Army will be participating in a series of joint trials with the Navy, Air Force, and the Missile Defense Agency, focusing on long-range and extreme environmental conditions.