On the day of the 70 anniversary of the test in the Soviet Union of the first atomic bomb RIA
News
publishes an interview with the adviser to the head of the Research Center "Kurchatov Institute" Andrei Gagarinsky. One of the topics covered in the interview was about what prevented Nazi Germany from creating a nuclear bomb before it was launched in the United States.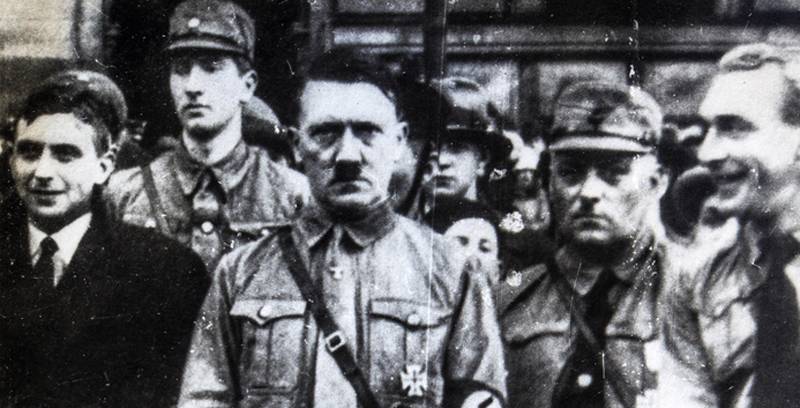 According to Andrei Gagarinsky, in Nazi Germany, nuclear
weapon
did not appear for the simple reason that Hitler did not define such a task as a priority.
The scientist, a historian of the atomic project, notes that the work was carried out "within a limited framework."
Moreover, according to Andrei Gagarinsky, whose words he cites
RIA News
, then the German leadership and German scientists, in the end, there was simply no time left.
The Germans attempted to launch a nuclear reactor in the spring of 1945. Moreover, the attempt at that time was unsuccessful. Then Werner Heisenberg directed this work, who, as he himself stated, did not dare to ask the country's leadership for the enormous sums necessary for the implementation of the atomic project.
Recall that the first country to receive and only use the atomic bomb was the United States of America. In the Soviet Union, which began its nuclear project in the midst of World War II (in 1942), nuclear weapons appeared in the 1949 year.
It's really scary to imagine what move would take
история
if nuclear weapons appeared in Nazi Germany.