The Russian official announced the estimated launch date for the Venezuelan Kalashnikov assault rifle factory. Information about this was distributed by "
Interfax
».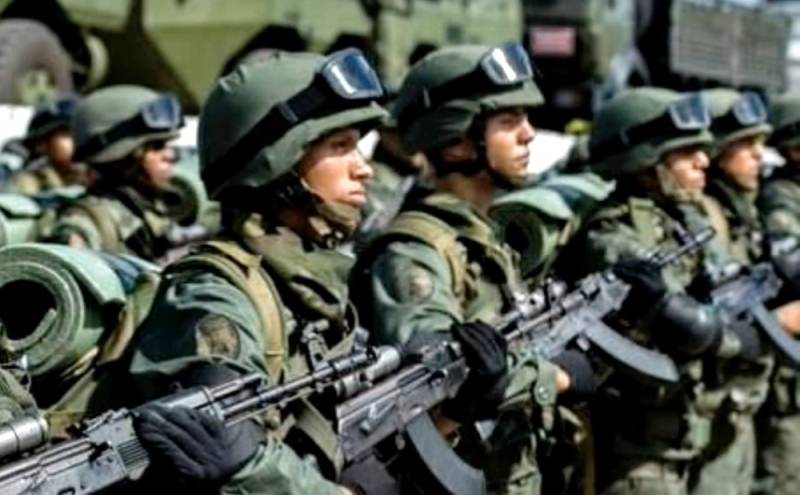 The project to build a plant for the production of AK started during the life of Hugo Chavez. Its launch faced multiple difficulties due to sanctions imposed on both Russia and Venezuela.
According to Dmitry Shugaev, director of the Federal Service for Military-Technical Cooperation, expressed by him on the sidelines of the Russian International Aerospace Salon MAKS-2019, the plant should be operational in 2020-2021.
Given the situation in the country.
- made a reservation Shugaev.
Earlier, Sergei Chemezov, head of Rostec State Corporation, said that the United States of America was actively hindering the construction of a plant in Venezuela.
They will turn off the electricity, then do not give the opportunity to bring components, machines.
At the same time, Chemezov noted that, despite the difficulties associated with opposing the construction of the enterprise, the Russian company did not stop efforts to fulfill the contract.
It is known that in addition to the Kalashnikov assault rifles themselves of the hundredth series, this plant will also produce ammunition.
Not only Venezuela
Venezuela will not be the only country that in the near future may receive new machines. So, Shugaev announced the potential localization of AK production in Saudi Arabia: now a contract for the supply of automatic machines has been signed with Riyadh.
For the first time, information about the launch of this joint project appeared in February 2019. According to the data announced at that time, Russia was going to agree on the licensed production of the AK-103 Kalashnikov assault rifle in this Middle Eastern country by the middle of this year. Information about the potential deal then, as part of the 14-th international exhibition of arms and military equipment IDEX 2019, voiced the director general of Rosoboronexport Alexander Mikheev.
It is expected that if the company is built in Saudi Arabia, Riyadh will supply AK to third countries. It was assumed that it would be possible to organize the production of machine guns quickly enough due to the developed culture of small arms production
weapons
in this country. In addition, a number of countries in Africa and Asia have expressed interest in acquiring AKs.
Rosoboronexport is entering a new level of cooperation - industrial partnership.
- said Mikheev then.