The American military, training the Ukrainian army, described them not in the best way. And the US Army lieutenant colonel Robert Tracy called the Ukrainian military lazy and greedy drunkards with a low level of education.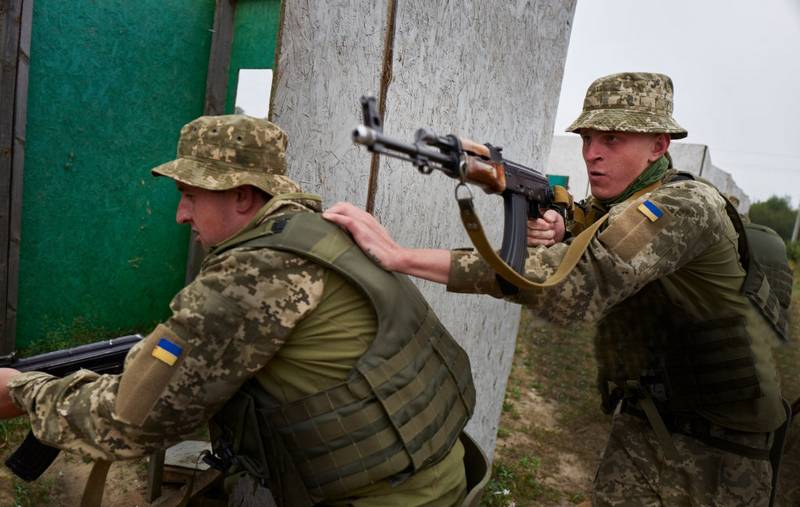 According to lieutenant colonel Robert Tracy, who previously commanded the first battalion of the 502 infantry regiment in Tennessee, and arrived in Ukraine this spring to train troops at the Yavoriv training ground in the Lviv region, Ukrainian soldiers are the weakest link in the training ground. Tracy wrote about this in his
блоге
.
The American lieutenant colonel, who has been training the rank and file of the Armed Forces of the Armed Forces since the spring, believes that the main problem of the Ukrainian army is not equipment, but the Ukrainian troops themselves. Therefore, he suggests that the mission of the US Army to prepare the APU will last much longer than planned. He called several problems associated with the APU.
The first problem is the unwillingness of the Ukrainian military to learn English, which leads to the use of translators in the training. Tracy also noticed that even between themselves they do not speak the same language, often without understanding each other.
Firstly, they do not speak English. They really don't care about learning a language. ... My instructors during training need an additional platoon of translators. But this is not half the problem. The fact is that they do not fully understand each other! ... Some of them speak only Ukrainian or only Russian, while others can only speak Romanian or Hungarian
- he declares.
The second problem is laziness and greed of the Armed Forces of Ukraine. According to him, Ukrainian soldiers are "lazy loafers who do not want to work and deliberately sabotage any actions of their American instructors." He also noted the greed of the military and the tendency to steal and sell "anything."
In the third place, the American lieutenant colonel puts alcoholism and expresses surprise at the fact that the AFU command is aware of this problem and turns a blind eye to this. He suggests that the command is also prone to drinking alcohol and does not lag behind the soldiers in this. He draws attention to the fact that drinking alcohol is common. For this reason, many classes were canceled, as "Ukrainian soldiers could not stand on their feet."
Also, an American instructor named the low intelligence of military personnel and corruption in the armed forces among the main problems of the Ukrainian army.
The simplest tasks seemed difficult for them. Not surprisingly, given that most soldiers come from dysfunctional families, while most of the population left the country for a better life abroad. (...) soldiers must pay bribes for any promotion. (...) level of bribe depending on rank and position. Ukrainian commanders take bribes without fear of disciplinary action. And this is normal behavior throughout the Ukrainian army
- said the American military.