As part of the large-scale exercises on material and technical support conducted by the Ministry of Defense, military and military transport maneuvers were carried out
aviation
within the framework of which the landing of aircraft on the highway was carried out. It is reported by the Ministry of Defense of the Russian Federation.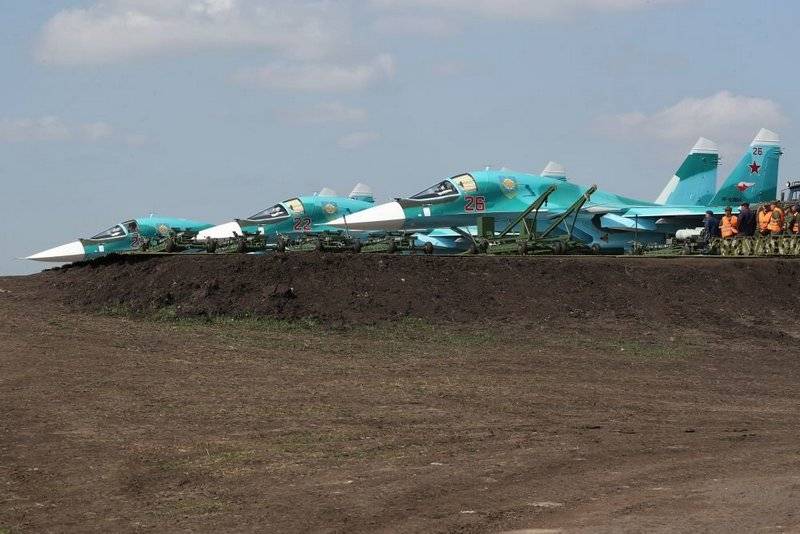 According to the military department, in the framework of the MTO exercises held on the territory of the Central Military District, in the Chistopol region of Tatarstan, twelve Su-34 bombers and two An-26 military transport aircraft were landed on the site of the Europe-Western China highway under construction. According to the legend of the exercises, a field airfield with ammunition and fuel depots was organized near the route. The landing planes were refueled, after which they took off from the track. During the exercises, issues of protection and defense of a field airfield using front-line helicopters were also worked out.
As the Ministry of Defense emphasized, during the refueling of aircraft, an automated centralized fueling system for aviation and the ATZ-20 perspective tanker were tested, which made it possible to refuel an aircraft in less than 5 minutes.
For the first time in the field, an automated centralized fueling system is used. It includes six refueling units, a containerized pump module and a group of tanks with a capacity of 400 cubic meters
- said the military department, adding that the capacity of each gas station is more than 500 liters per minute, which allows you to refuel six aircraft simultaneously in less than 10 minutes.
Note that aircraft landing on the highway and refueling aircraft in the field was worked out last year at the MTO exercises held in the BBO. Then, in the Khabarovsk Territory, four Su-25M attack aircraft and the An-26 military transport aircraft boarded the highway. At the same time, the landing of the transport aircraft on the track was carried out for the first time in
stories
modern Russian aviation.