The state corporation Roscosmos will re-equip space communication centers in the Moscow and Tver regions, as well as restore the space communication center in Crimea. This was reported by the agency Kryminform.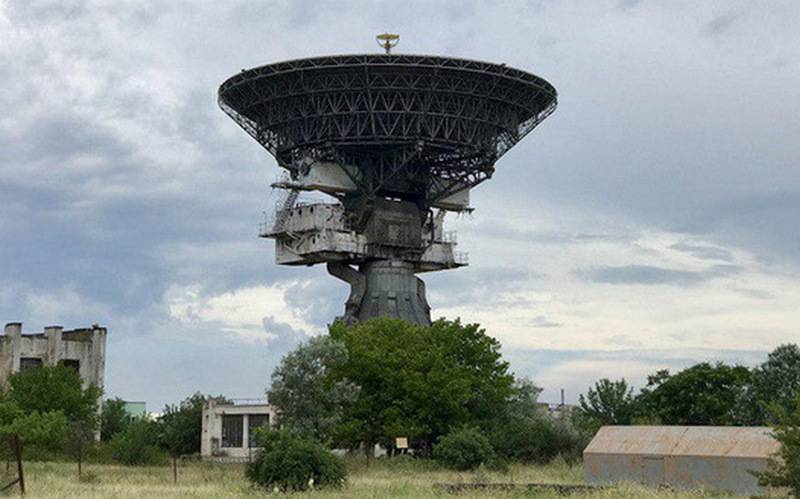 Remaining from the NIP-10 antenna of the TNA-400 radio telescope in the village of Shkolnoye, Simferopol District
According to the public procurement website, in the period up to 2025, Roscosmos will create three centers for long-distance space communications, which will be located in the following settlements: Bear Lakes (Moscow Region), Kalyazin (Tver Region) and Shkolnoye (Simferopol District). At these points, ground-based deep spacecraft control systems (NKU DKA2025) will be located, connected to a single network. Communication centers will be equipped with unified ground-based radio systems with antenna systems with diameters of 32 and 12 meters. ("Jupiter-M-32", "Jupiter-M-12")
The network of the ground-based deep-space spacecraft control complex is designed to provide continuous and stable control (...) of spacecraft in deep space on flight paths to the Moon, Mars and other celestial bodies of the solar system operating in the X- and Ka-bands
- says the terms of reference for OCD.
As noted in bmpd, in the village of Shkolnoye near Simferopol, one of the most important Soviet communications centers with spacecraft was already located - the NIP-1957 created in 10 (ground-based measuring point No.10, Simferopol-28, military unit 14109, Uk "Kucher" ), which was subordinate to the Central Space Administration of the Strategic Missile Forces of the USSR. After the collapse of the Soviet Union, NIP-10 was transferred to the control of the National Space Agency of Ukraine (NSAU) and in 2002 it was liquidated as unnecessary, and all equipment was looted. Currently, only the 32-meter antenna of the TNA-400 radio telescope remains in Shkolnoye.