The next version of the data on losses near Ilovaisk in 2014 was published in the Ukrainian information segment. With such a publication, "BBC Ukraine" came out, voicing the data with reference to the General Staff of the Armed Forces.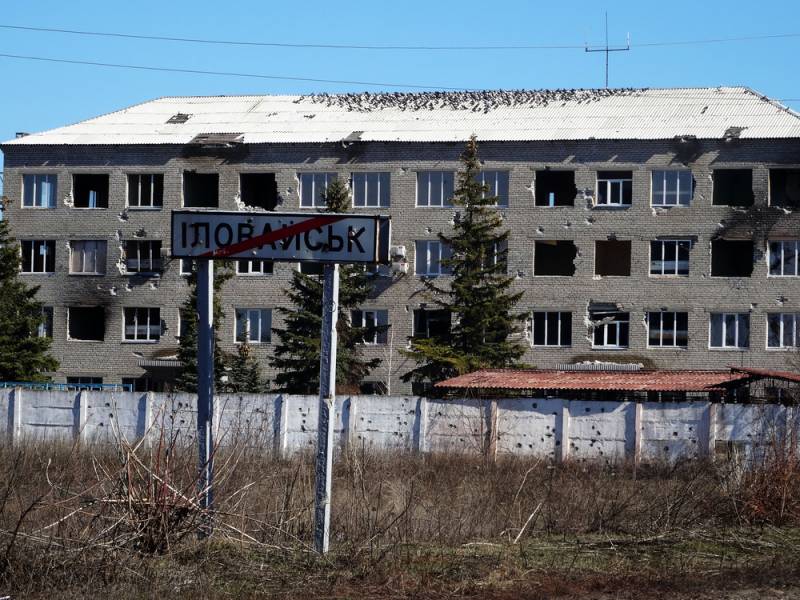 According to these data, in the Ilovaysky boiler, 220 of Ukrainian security forces from various units of the armed forces were killed, 40 are reported as missing. 44 people were injured and 13 were captured by the forces of LDNR.
At the same time, it is emphasized that these data do not include losses among the so-called "Dobrobats" - nationalist armed groups.
Recall that earlier the then commander of the Donbass national battalion and the leaders of other extremist groups banned in the Russian Federation, Semen Semenchenko, said that near Ilovaisk, the total losses of Ukraine amounted to about 2 thousand people. Until now, there is no exact data from officials on the total number of losses near Ilovaisk in August 2014.
At the same time, the General Staff of the Armed Forces of Ukraine claims that the Ukrainian forces fired at the enemy through the humanitarian corridor by the enemy forces. Recall that the LDNR militia organized such a corridor for the Ukrainian security forces to leave the boiler.
On the losses among the soldiers of the militia of the Donetsk People's Republic during the operation near Ilovaisk, exact data are not announced.
Recall that earlier in Ukraine the concept of "Ilovaysky boiler" was ignored. Along with the arrival of the Armed Forces and the National Bats in the Debaltsevsky Cauldron, the failure near Ilovaisk was called "a springboard with a retreat to previously prepared positions." Far from everyone could retreat to these "prepared positions", or, as Mr. Klitschko says, "not only everything".