In India, they again raised the question of the possibility of acquiring Su-57 aircraft from Russia. This is due to the opening of the International Aviation and Space Salon MAKS-2019 in the Moscow Region.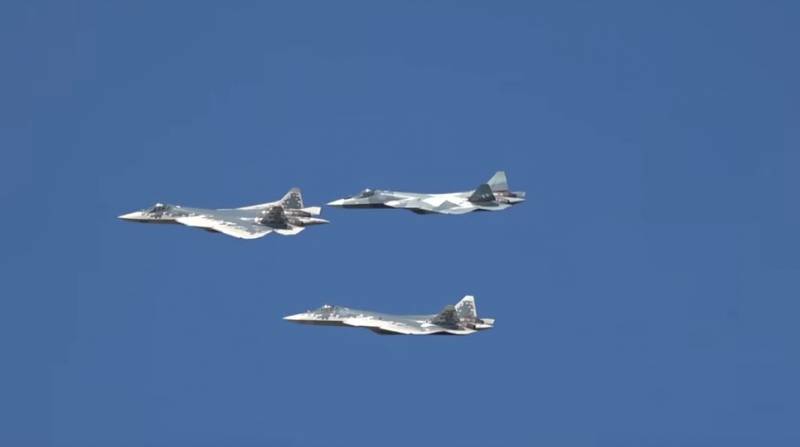 The head of the Indian Air Force, Marshal Birender Singh Dhanoa, was asked about the prospects for India's possible return to the joint program with Russia for the creation of the 5 generation FGFA fighter. Marshal Dhanoa replied that the Indian Air Force would discuss such a possibility only after the Su-57 were adopted by the Russian Air Force. It is reported by the Indian media ZeeNews.
The Indian media further emphasizes that the Turkish president is showing interest in the Su-57. Today, VO reported that at the MAX-2019 site, Vladimir Putin and Recep Tayyip Erdogan jointly examined the latest Russian fighter.
In this regard, two information vectors can be distinguished in the Indian press.
The first can be described something like this: "You do not need to pay attention to the" advertising "moves on the part of Russia regarding the Su-57, since so far this fighter cannot be attributed to the 5 generation."
Second: "While we are weighing the pros and cons, other countries either produce the 5 generation fighters themselves, or participate in production cooperation and development."
In this case, the reference goes, for example, to China, which is engaged in the production of its J-20 and at the same time acquires aircraft of the 4 ++ Su-35 generation from Russia. In the same China, they are also thinking about the possibility of acquiring the Su-57 in the form of a limited batch ("for the study of technology").
Recall that earlier India officially suspended its participation in the FGFA project, putting forward a number of claims to Russia on the characteristics of the fighter - and this was at a time when the Su-57 had not yet managed to go into systematic tests.