A video appeared showing the shooting of the world's most powerful mortar. The frames were posted by the Zvezda television channel.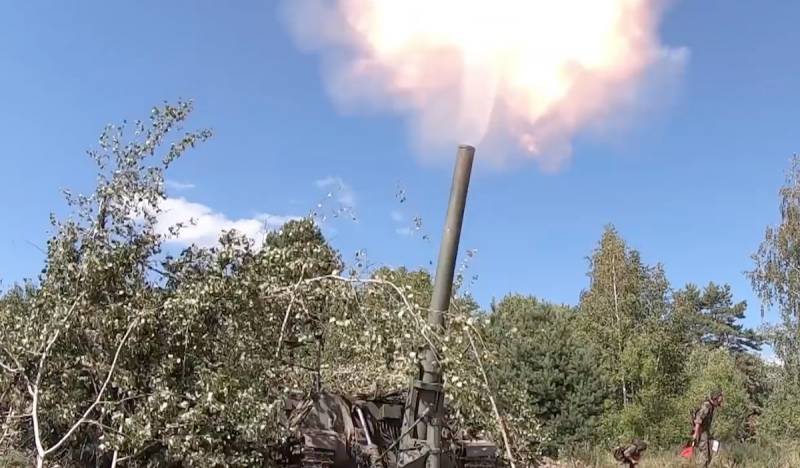 The 240-millimeter gun of Russian production 2X4 "Tulip" is currently the most powerful mortar in the world. A video was published on the network demonstrating firing from it at targets located at a distance from 8 to 40 km.
It is noted that live firing was carried out by artillerymen of the Western Military District: exercises were held in the Tambov region. The fighters managed to hit an order of 150 targets. The video was published by the TV channel "
Star
».
In September of the 2018 of the year, Uraltransmash, the lead developer of the Tulips, published a message stating that these self-propelled artillery mortars, armed with Russian aircraft, will undergo a modernization cycle before the 2020 of the year.
At the moment, it is not known which version of the mortar is captured on the video. It is known that in the course of modernization, Tulips should receive new radio stations and external communications equipment, advanced surveillance devices, and additional weapons. In addition, the updated mortar will grow with an anti-nuclear defense instrument complex.
When firing for guidance on a target, the unmanned aileron complex was used.
Operation of the Soviet 240-millimeter self-propelled mortar "Tulip" 2С4 began in the 1972 year. It was created to destroy fortified buildings, as well as fortifications, large concentrations of enemy manpower and armored vehicles. The first combat use of the Tulip was recorded in Afghanistan.