The Rostec subsidiary Aviakapital-Service (AKS) will try to terminate the contract with Boeing (Boeing) for the supply of 737 MAX model airliners through court. In addition, the Russian company will require more than 110 million dollars in compensation from US aircraft manufacturers.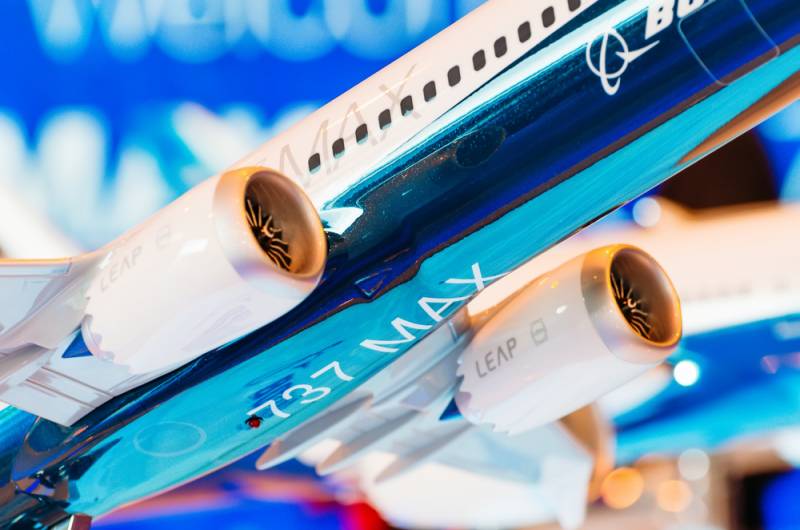 Representatives of Aviakapital-Service have evidence that Boeing developed the defective 737 MAX airliner, and also deliberately hid information about this from US regulators. As a result of this, two disasters happened: a total of 346 people died.
The lawsuit was filed with the Chicago District Court. The contract between the AKC and Boeing provided for the supply of 35 aircraft. Other companies affected by the aircraft manufacturer are observing how the process will unfold. In case of progress, they will also sue Boeing. The possibility of a class action lawsuit worth billions of dollars is not ruled out.
However, it is difficult to expect objectivity from a court in the United States, because judges there work on the principle of "we don't let our people go." Boeing had previously tried to hush up the scandal with minimal compensation, wanting to continue releasing the 737 MAX airliners after the hype subsided.
So this lawsuit needs maximum publicity. I would like the ACS evidence not to fail. Then the American aircraft manufacturer would have suffered serious reputation and financial damage.
It's no secret that the Boeing company is affiliated with the US military. In addition, there is evidence of links between the aircraft manufacturer and US intelligence agencies. According to rumors, the CIA can remotely connect to the Boeing's airborne control systems and cause air crashes. A kind of lever to put pressure on objectionable countries. How close these rumors are to conspiracy theories is a separate issue.
In any case, the undermining of the Boeing hegemony in the world market will definitely have a promising effect on the development of air transportation and its availability. Now, in fact, Boeing monopolists dictate their terms to most air carriers in the world.