Hello my friends! I hope you are bored? Immediately I'll say about my loss. I'm kind of on vacation. True, do not find it there, I'm relaxing. These past years, these consumed nerves, are affecting. Yes, and age ... As Tarakanushka says, compare yourself with brandy with cognac! This brandy the older, the cooler, and you ...
In general, I temporarily moved out of Kiev and live with the godfather. Quite far from Kiev, as you already understood. I'm resting. I am gaining strength. There is practically no Internet, to call you need to climb the hillock, but otherwise ... Well, evaluate it yourself in the photo. Complete peace of mind, fresh air with the smell of manure, lard, chicken diet, moonshine ... In general, better than any resort.
Of course, I will return to Kiev, and then catch up. While I just don't even want to, somehow the whole is soft, turned into this character.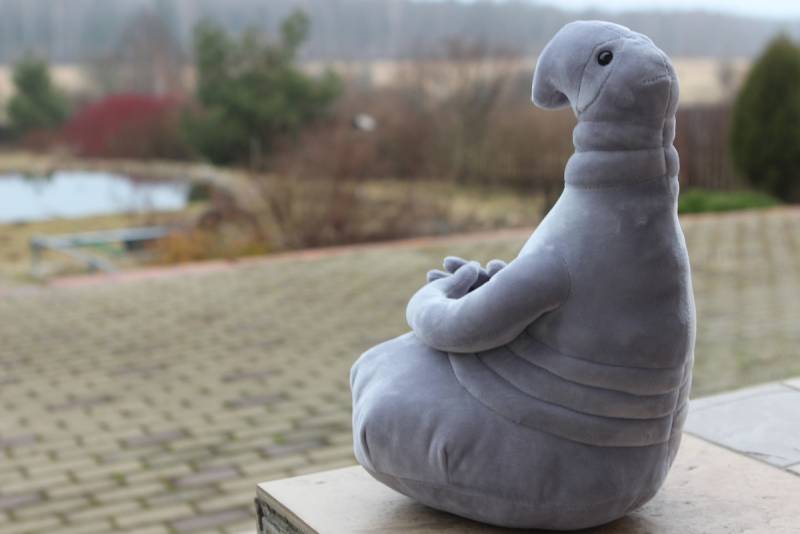 And now, I begin to understand that I almost waited. And the Independence Day inspired me to do so.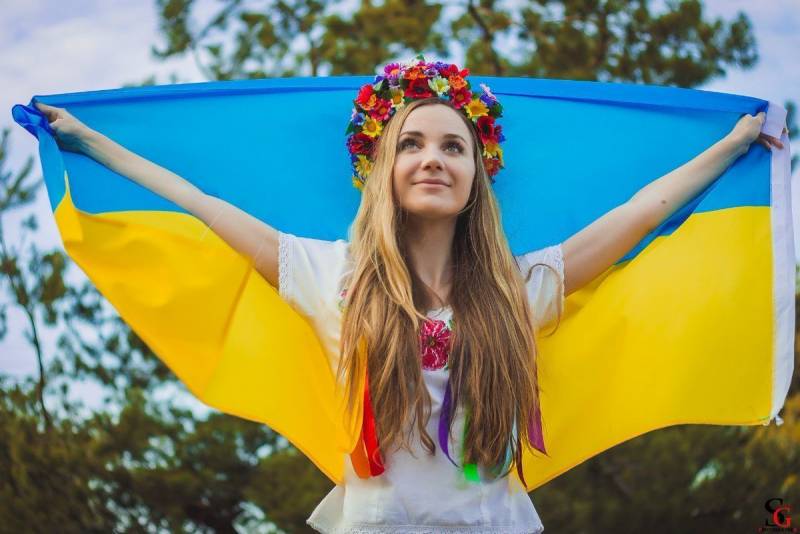 No, if you knew how we famously celebrated it, you would be envious. There, in the district center, they say there was some kind of rally, they screamed there ... And we only have roosters in the morning and pigs closer to dinner. That's all publicity.
But let's talk about serious things, right? I dedicate this special issue to Pan Ze and his speech on Independence Day.
Having carefully examined the speech of the President of Ukraine on Independence Day, I caught myself thinking that I really want to award Mr. Zelinsky with applause. The top of diplomacy, no matter how you twist, no matter how you turn.
What simply plunged me into deepest amazement was that, having gotten used to the eruptions of Hydrant, I expected to hear "Russia" through the word. Well, really, I expected. And even the fact that we are so seriously prepared for the holiday ahead of time, you don't think that the vodka has nothing to do with it. Unless the quantity, but you must agree for yourself, my dear clever and clever women, you can't read it soberly. Listen - still back and forth, once. But to read ...
You know, but we didn't even know that not only Poroshenko could drive nails into international communication. We decided that Ze did it even better.
I don't know if you read his speech on NAM, most likely not.
But in vain!
You didn't have holidays, but do you really need a reason to stand on one board?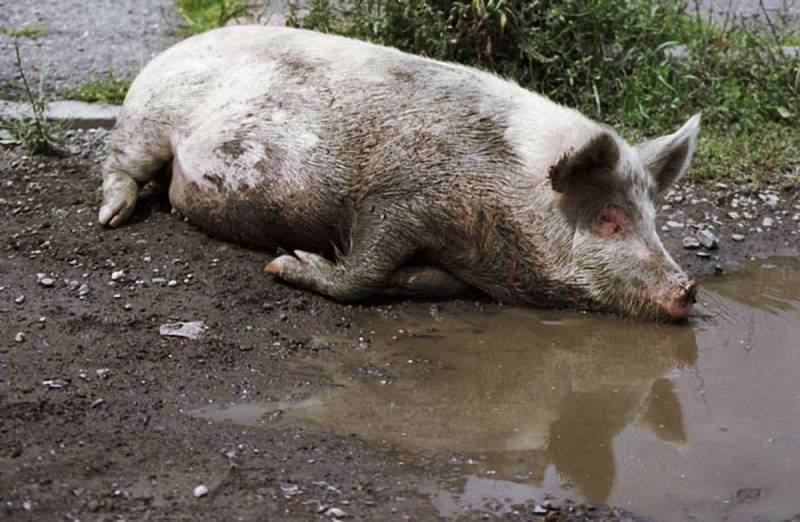 So, as I said, in the speech of Mr. Ze, the word "Russia" or "Russian Federation" never sounded. From which we concluded that a very stupid person wrote this business to him.
How can you praise what there is nothing to praise? How to glorify Ukraine, so that in every Ukrainian's chest of varying degrees of severity, a fire lights up, like after a glass of a good village vodka?
That's right, no one - you have to ... steal!
Indeed, why trifle, especially if they are poor and impoverished, like church mice? There is only one way: as in Aladdin's song, "in order to live, you have to steal." That's the motto of today!
And I must say, he stole pan Ze on the new globe of Ukraine, neither give nor take.
Here you have the baptism of Kievan Rus, and the publication by Ivan Fedorov of the "Apostle" in Lviv (nothing that he had "only" published in 10 years ago in Moscow), and the seizure of the Dunkirk fortress by Bogdan Khmelnitsky and Ivan Sirko (nothing, I'm soon too I'll start to carry it, I know its dealer now) that all interested parties have already discussed.
It turns out that Ukraine was one of the founders of the UN, it even became a revelation for me. And the fact that the Ukrainian Sergey Korolev made a gift to all of humanity, opening the way to space ... In short, I had to go for a third, because the psyche really began to fail.
Centuries-old
история
a great and evergreen young country ...
So I am currently in a village near a town like Volochisk. Well, an unremarkable city, besides the fact that a lieutenant Alexander Kuprin was rowdy there. Yes, yes, the same Kuprin, which is "Junker", "Pit" and much more (I just didn't read what was there anymore). Kuprin served in the regiment of the border guard, which was based in the city of Proskurov. Isn't that really such a Ukrainian name?
Here I am about the same. This is now Khmelnitsky. And Volochisk is the border. The border along the Zbruch River delimited the Commonwealth and the Russian Empire. But where was this ancient Ukraine ... Apparently, at the bottom of Zbruch. Because along the banks the place was already taken.
Lies ... Lies today are an integral part of our being. Unfortunately. They all lie. The only question is in what quantities.
I agree with the president. Today, a whole generation has been formed that was born in "independent" Ukraine. For them, all this nonsense, implicated in the complete absence of logic, is a normal state of affairs. For them it could not be otherwise.
Zelinsky believes that this is wonderful. I find this disgusting. A future mixed in with lies that have enveloped the past is not the future. This is a hangover mumble.
And nowhere to go. And President Zelinsky is just as compelled to lie as his predecessors lied. Just because the fact - the chicken is not a bird, the cockroach is not the woodlouse - the generation accustomed to the TO version of the story has grown and is already growing the following.
He, poor thing, simply has nowhere to go. An independent core is already clogged in the head, and it does not allow you to twirl the head as you want. Alas. You can only slightly correct, direct, correct.
Further I will quote. Not for yourself, for you.
"Imagine, for example, a neighbor took away two children from you. The first child - just kidnapped. She was given a new birth certificate. And then they say: but we did not take your child. She herself wanted to live with us. So what, at gunpoint? This is her desire. And anyway - who told you that this is your child? It has been ours for centuries. Don't worry, she will feel better here, we have a wonderful shelter by the sea, under the sun.
And five years have passed. And those who were so worried say: yes, it seems, everything is fine. The child is no longer crying for you. And in general - she is not very much like you. Why do they say that? Because it is not their child. "

Here I will not comment. I won't do it at all. On the contrary, I'll sit down and watch, in the sense, read what you write there. Let's just say: this is a "quote number one," and here I am, and not only me, we are all interested in what the Crimean people say. I know they are disguised, but they are on this nice site.
Your way out, the lizards are hill, let's tell us where we lie! The president said that at gunpoint! This isn't for you ... In short, the orphans are involuntary, is that so, or is it all the same Pan Ze ... quartered slightly? C'mon, I'm joking. It is clear that everything is clear to you. This is where we have problems understanding the situation.
Well, "quote number two."
"And your second child was locked in a children's room. And they set up armed guards. They tell you what kind of security? There is nobody there. And you hear how near here, behind the wall, your child is crying, but you cannot go in there.
Each day, each of us breaks our hearts. And any victories or achievements are inferior, because our family is incomplete. And the day will come, and we will certainly get together. Because the voice of native blood will triumph! "

And tell me, yes, many here in the outback are reading you, by the way, tell me, how far away is this happy day for all, when our family will reunite with the efforts of Pan Zelinsky, and then we ... rush to kiss? And how, do not deaf from the voice of blood? Or deaf, but not from the voice of blood, but from the voice of guns and mortars? Under them we'll kiss and cuddle, right?
You say-a provocateur cockroach? Not a damn thing like that! If I provoke it, it's only to speak kindly. Like godfather with godfather. Schaub forelocks cracked, figuratively. Love your neighbor (the president is also close) to red snot from a broken nosybory. As it should be.
After all, in fact, did the president make a good speech? Good one. If you listen with your ear and heart, the soul responds. Especially under ... well duck holiday!
But for all the words, metaphors, epithets, of course, thanks. I did not hide, I do not hide and I will not hide, I have always said this more than once, that Zelinsky personally didn't really tell me. For many reasons, I will not repeat.
But I liked the speech about us. Well, we're just like that, now I want a chest with a wheel, bulging eyes, swing from dusk to dawn and do something like that!
But nifiga.
You know, there is such a bastard, a bug bug? Cattle are rarely smelly, and even flying. Up to 50 kilometers can fly in search. And this bug, called it a harmful bug, is similar to our politicians.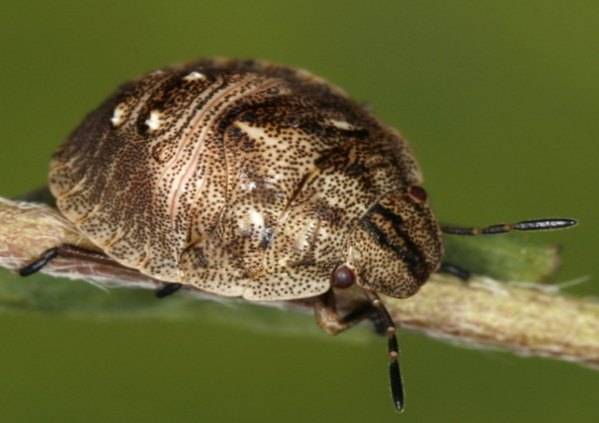 Or politics on a bug.
I mean, by the ability to spoil everything that they can reach.
Here you take a berry. Strawberries, strawberries, cherries. Such a beautiful, seemingly lovely sight for sore eyes. And in the mouth, right? What, understand, wait?
And slowly you begin to understand that this reptile has already inherited here. On the way to the wheat field. And then you quickly start spitting, because it is disgusting to the utmost.
Well, everyone in such a situation at least once in his life, but visited, right?
And here everything is exactly the same. We listened to Zelinsky, our elected president. Well, good speech. And he hardly touched Russia, and elevated us to heaven.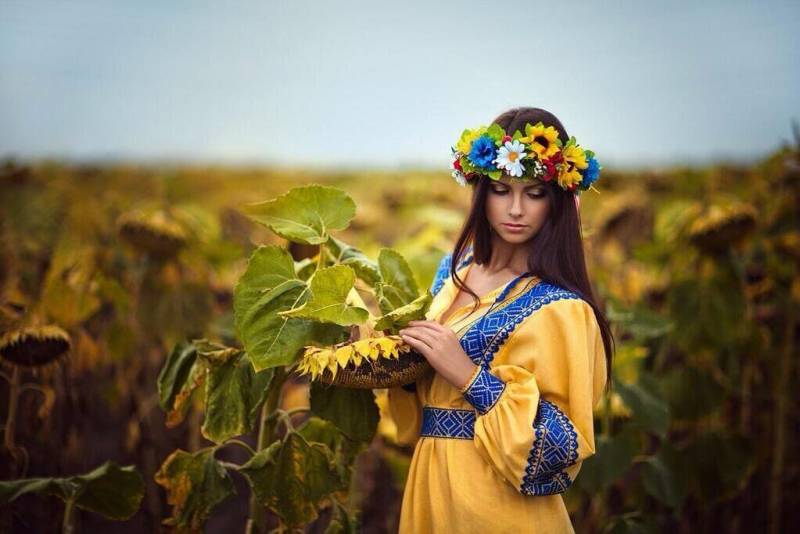 And the taste - here it is. Harmful turtles. And do not wash it off. Neither the "March of Guidity" led by the president (who did he copywritten from, can you tell me?), We aren't particularly ready for something like that, nor the other march, of the defenders.
And I also love my Ukraine. Maybe not the way the president does, maybe a little different. But I get some other one, another - and that's all!
This is such a thing, my dears. And on that, while I finish writing, and continue to gain strength. This year I am going to first grade for the first time. I mean, the granddaughter is coming, but I ... in short, you understand everything. Go to school! So in the very first days of September you (I hope) will be glad to see me fresh, rested, lost weight (ha ha), in general - as always.
Get ready for the beginning of the new school year (not like I am with godfather), catch the last rays of this summer, fry meat and fish exclusively on a live fire and remain people! Despite everything that is dumped on your head!
Will live! Regardless!