Starting next year, the European Space Agency ESA will no longer use Russian Soyuz spacecraft to send its astronauts to the ISS. This was stated by the head of the ESA office in Russia, Rene Pishel.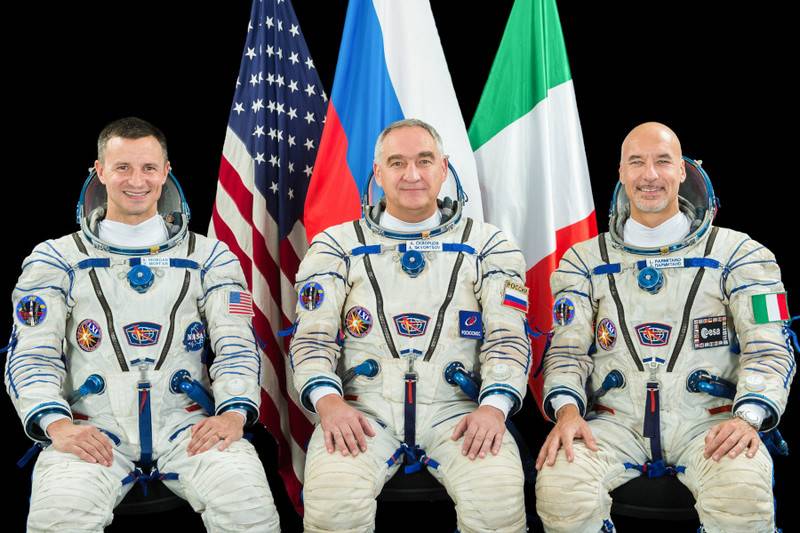 According to a representative of the European Space Agency, from next year, ESA refuses flights to the International Space Station (ISS) on Russian Soyuz. The flight of the Italian cosmonaut Luca Parmetano on 20 this July in the crew of the Russian manned spacecraft Soyuz MS-13 was the last. Starting next year, European astronauts will fly to the ISS only on American ships.
Unfortunately, the launch of Luke Parmitano was the last on the "Union". In the coming years, our astronauts will fly on American ships
- said Rene Pischel.
Earlier, the denial of flights to the Russian "Union" was announced in the United States. NASA reported that the first American manned spacecraft with crew will fly to the ISS in the spring of 2020.
In the United States, new space manned spacecraft have been developed: SpaceX's Crew Dragon and Boeing's Starliner. After unmanned and manned flights to the ISS, they will be certified by NASA and further used to deliver astronauts to orbit. It is not yet known what kind of ship it will be - Crew Dragon or Starliner - clarity will come only from the results of test flights.