The supply of the second battery of the C-400 anti-aircraft missile system to Turkey will begin on August 27. The Minister of Defense of the country Hulusi Akar said this, the agency said.
Anadolu
.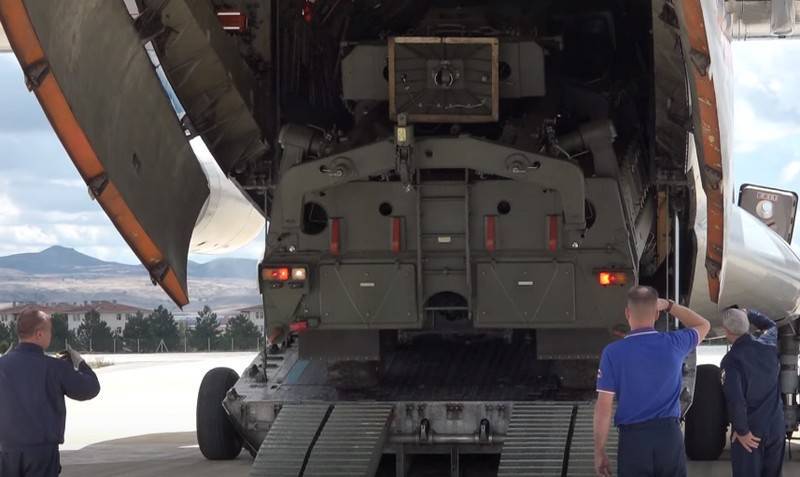 Russia will continue to supply Turkey's S-400 air defense components and equipment on Tuesday. The delivery of two more divisions of the complex will be carried out as well as the first two - by air. Russian military transport aircraft with air defense system components will land on the territory of the Myurt military base near Ankara, where the anti-aircraft system will be unloaded and assembled. Missiles to the complex will arrive by sea.
Ankara recalled that the first two S-400 air defense divisions were delivered to Turkey at the end of July. In total, from 12 to 25 of July, the BTA aircraft made 30 flights to the Myurt Air Force Base.
Earlier it was reported that Turkey will conduct the full deployment of S-400 air defense systems by April next year. At present, it is not known for certain where the anti-aircraft system launchers will be installed, earlier some media wrote that the air defense systems will control the sky over Ankara or Northern Cyprus, it has even been suggested that the Turks will place the complex on the territory of Azerbaijan.
In late July, after supplying the first battery of S-400 air defense systems to Turkey, Washington suggested Ankara not to deploy the complexes received from Russia, in return promising not to impose sanctions.