The Indonesian authorities announced their readiness to transfer the capital of the state. Currently, the Indonesian capital is the city of Jakarta, located on the island of Java.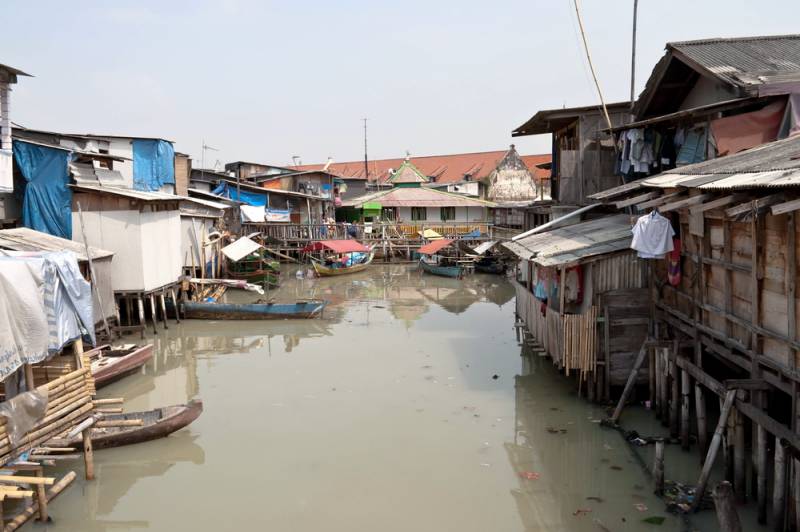 Jakarta slums on the water
The population of Jakarta is about 17 million people, with agglomeration - about 33 million. Jakarta with its environs is one of the most densely populated regions of the planet. This affects administrative functionality, including security and transport accessibility issues. Another problem in Jakarta is frequent earthquakes.
Today, the president of Indonesia, Joko Vidodo, announced that the state's capital will be moved. According to him, the choice of location for the new capital fell on the island of Kalimantan (aka Borneo). It is noted that a new place for the main city of the country was also chosen due to the fact that this place has the lowest seismic hazard among all Indonesian territories. This is an area near Kutai Kartenegara in eastern Borneo - about 1,4 thousand km from Jakarta.
To transfer the capital, along with a huge administrative apparatus, a colossal amount is required - about 33 billion dollars! The President explained why they are planning to spend such impressive amounts.
Joko Widodo:
For many years, Jakarta has successfully carried out the functions of the capital, but the time has come to admit that the burden that today lies on the multi-million dollar Jakarta is too great for the center of economic and political management to be located in it.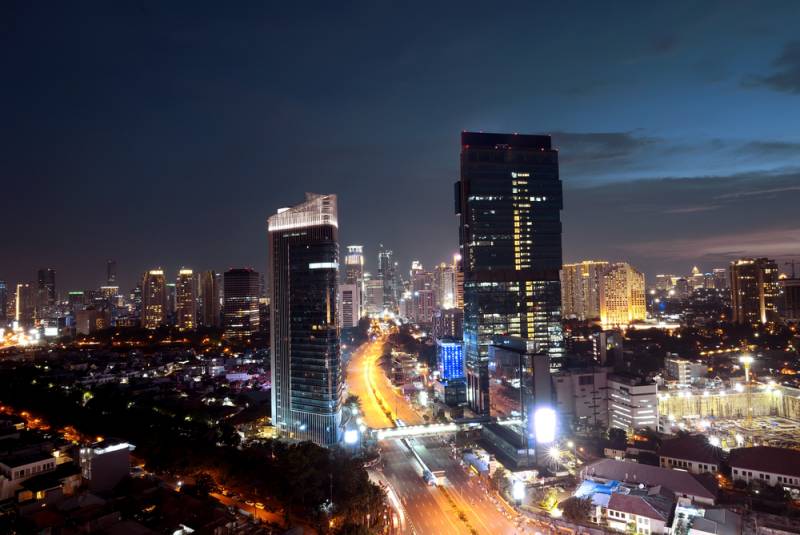 Night Jakarta, business center
The President noted that the population density of Jakarta has grown to enormous levels and today it is twice as much as, for example, in Singapore. This leads to environmental problems affecting the health of residents.
Scientists note that the territory in which Jakarta is located, annually falls by an amount from 10 to 20 cm in connection with the seismic activity of these places. Based on this, scientists concluded: Jakarta may be completely flooded after 30 years.