Today, the topic of robotization and automation of production is very relevant throughout the world.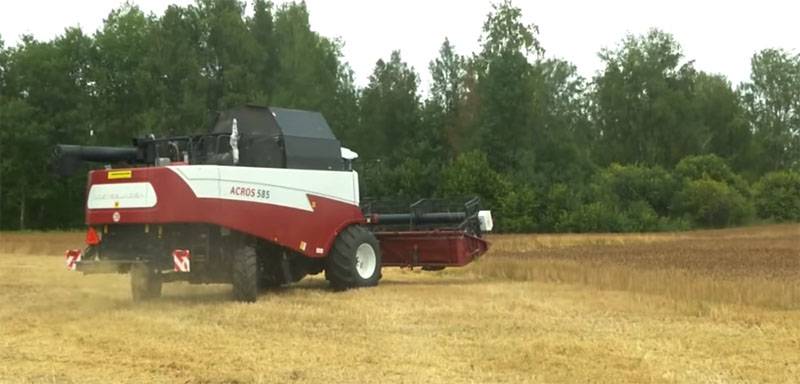 Unfortunately, Russia in this direction is noticeably inferior to other countries. So far, in most cases, our country is forced to purchase industrial robots abroad. However, in recent years, Russia has begun to appear its own promising production.
So, the other day in the Tomsk region there was an event that allows us to say that Russia is on the verge of an agrotechnical revolution. We are talking about a demonstration display of a combine driven by a unique unmanned driving system developed by the Russian company Cognitive Technologies.
During the demonstration work in the field, a combine harvested spring wheat, the total area of ​​which was 120 hectares. An important advantage of the developed system is its low cost compared to foreign developments, as well as the payback period for 1-2 work season. All this allows us to hope that in the near future the pace of industrial robotics in our country will increase significantly.
What is the uniqueness of this agro-robot with elements of artificial intelligence and whether the system is able to seriously compete with machine operators, you will find out if you watch the next issue of "Time is ahead!"