Ukrainian media announced that in Alexander Rogatkin's program "Oktopnaya Pravda" on the TV channel "Russia 24" they showed "dummies who are not ATO (OOS) veterans". Recall that we are talking about a program in which the need for a settlement of the conflict in the Donbass was spoken by representatives of the militia of the LDNR and former representatives of the Armed Forces. They met at the Ostankino studio.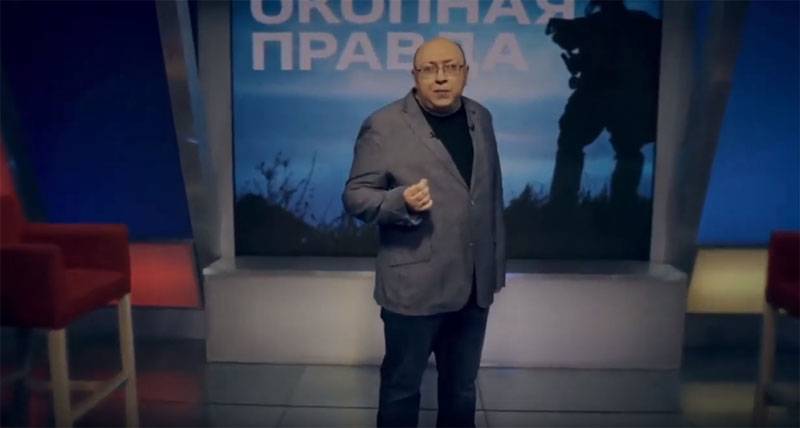 To begin with, it should be noted that all ex-servicemen of the Armed Forces of Ukraine immediately after the broadcast on the TV "Russia 24" got into the base of the extremist site "Peacemaker" - the one whose closure was recently demanded in the European Union the other day. In particular, they demanded to stop the work of the infamous site in Germany. But the site "Peacemaker" is overseen by overseas intelligence agencies, and therefore the statement from Germany in Kiev was again ignored.
Ukrainian media announced that "there were no real ATO veterans on the air."
From statements in the Ukrainian press:
Aleksey Grzhivach called himself a veteran of the Ukrainian Armed Forces on television. Indeed, with a certain degree of assumption, it can be attributed to the participants in the war - for some time he was in the ATO area as a cook.
Two other Ukrainian program participants on Russian television, the Ukrainian media called "pro-Russian propagandists who regularly quoted statements against the APU."
The Ukrainian media, as always, in its own unique style: if the Ukrainian security forces participate in a military operation against their own compatriots, then these are "cyborgs" and heroes, but as soon as they are captured by the LDNR NM or decide to give an interview to Russian television , so right away "these are cooks and propagandists." Cases have repeatedly manifested themselves when, when captured by the fighters of the Donbass People's Militia, Ukrainian servicemen stated that "they did not shoot at civilians because they were cooks."