The main
news
for most major Western media these days is the topic of the summit of the so-called Big Seven in French Biarritz. At the same time, the main topic within the agenda itself is highlighted. It is connected with the arrival of the Iranian Foreign Minister Mohammad Javad Zarif in Biarritz.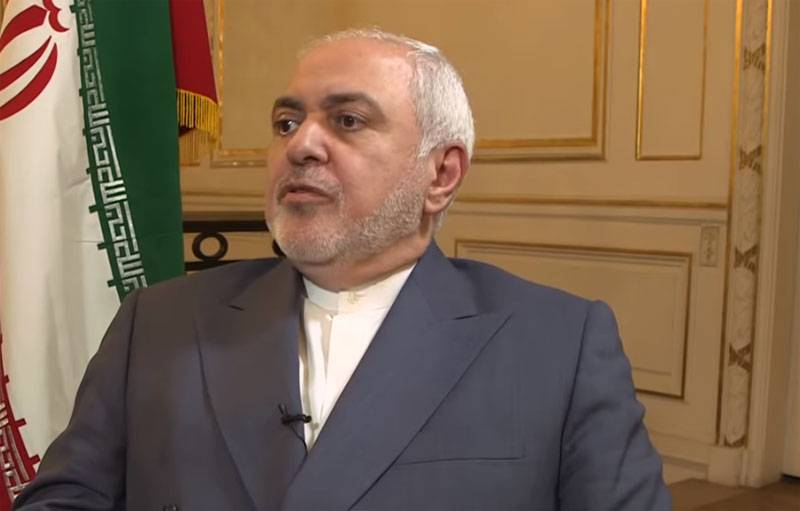 The British, Italian, French, German press writes that the Iranian minister appeared on the site of the G7 summit "completely unexpectedly." At the same time, in some publications it is written that a visit can only be unexpected for the press and the public, but for the participants in the summit, the arrival of Mohammad Javad Zarif was clearly not a surprise.
The question arose: if an Iranian official arrived in Biarritz, then someone invited him there. It turned out that it is. The inviting Foreign Minister of Iran was Jean-Yves Le Drian, French Foreign Minister.
European journalists write that the invitation of Javad Zarif by his French counterpart was confirmed by the Champs Elysees (press service of Emmanuel Macron).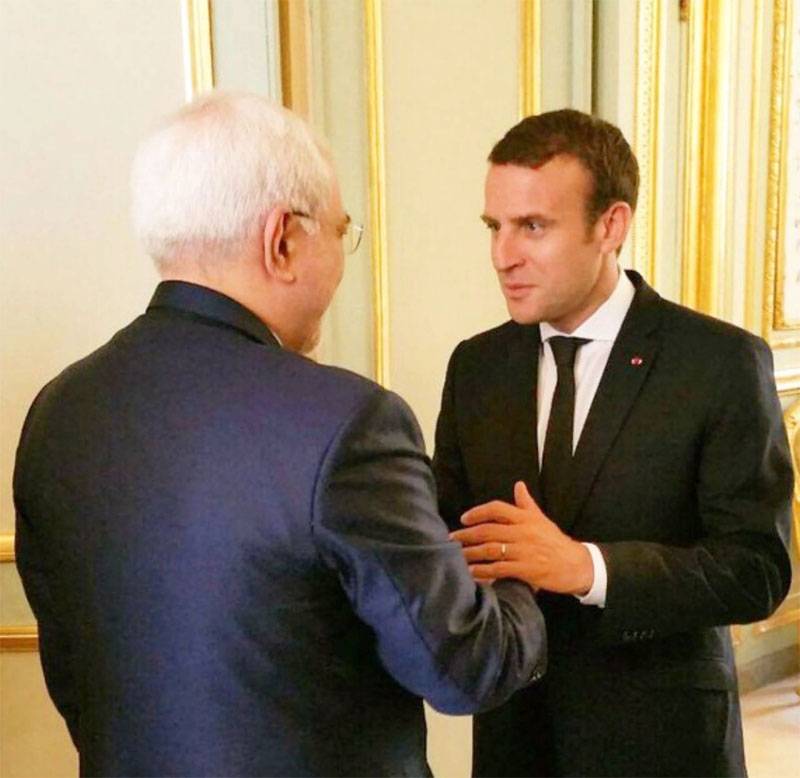 Zarif and Macron in Biarritz
And here is what Le Drian himself said about this:
We have no illusions about the possibility of bringing the positions of the United States and Iran closer, we do not act as intermediaries between Washington and Tehran. Our task is to continue dialogue. For several months now, we have been trying to defuse the tensions associated with the well-known events in the nuclear deal.
Recall that the United States withdrew from this deal, while Europe offered Iran to continue to fulfill its obligation. In response, the Iranian authorities demanded that Europe provide guarantees of assistance in overcoming the consequences of US sanctions.
Le Drian:
No need to think that Mr. Javad Zarif was a guest of the G7 summit. He was our guest, a guest of France.
The French Foreign Minister has not yet announced how negotiations with the Iranian counterpart ended.
At the same time, the very appearance of the Iranian minister provoked a violent reaction in the liberal Western media. French authorities are accused of "flirting with the Iranian regime."
Meanwhile, France reported that President Macron's rating after his recent meeting with Vladimir Putin added about 4 percent. This is the first time Macron's rating has risen after events related to the dispersal of protesters.