French manufacturers have offered India an option in which the acquired Rafale fighters can cost the Indian treasury cheaper.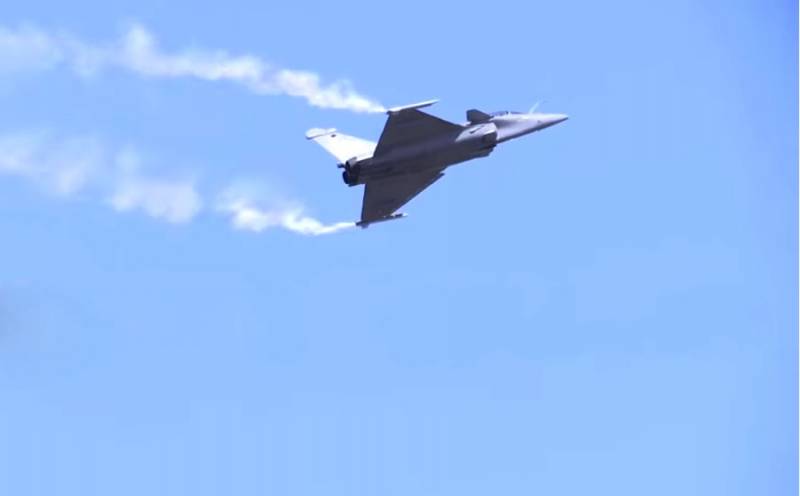 The initial contract provides for the sale of 36 French fighters for the Indian Air Force. The total value of this purchase for India will be 7,87 billion euros. Thus, the exact price of the Rafale fighter with weapons and services for India became known. It amounts to 218,6 million euros! For comparison: Russian Su-35 are exported to China (with weapons and service technologies) at a price not exceeding 75 million euros.
This kind of information excited the Indian public and representatives of opposition political forces. They accused the incumbent authorities of having a corruption component in concluding the contract, noting that spending "218 million euros on a 4 generation fighter is" no way "...
218 million euros for Rafale - a huge amount that is difficult to justify the inclusion of the cost of service and weapons.
Now, the Indian authorities are turning to the French with the question of why in the end the cost is so high and whether it can be "somehow reduced." The French manufacturer noted that "it is all about a limited batch of order." Why they didn't ask from the beginning is a separate topic.
The Eurasian Times cites an excerpt from the French answer:
If New Delhi will expand the transaction and purchase more than three dozen more Rafale fighters, the contract will become more profitable for India.
So, it is proposed to purchase another 30-36 aircraft, resulting in a total "savings" of about 1,9 billion euros.
From the material:
If all goes well, Dassault can speed up production and release one aircraft each month for the next six years.
Next week, the Indian prime minister is expected to renegotiate the terms of the contract for the acquisition of military aircraft with French President Emmanuel Macron.