Ukrainian Design Bureau "Southern" reported on testing the stage of the launch vehicle. It is stated that this is the first in the newest
stories
Ukraine fire tests of the launch vehicle.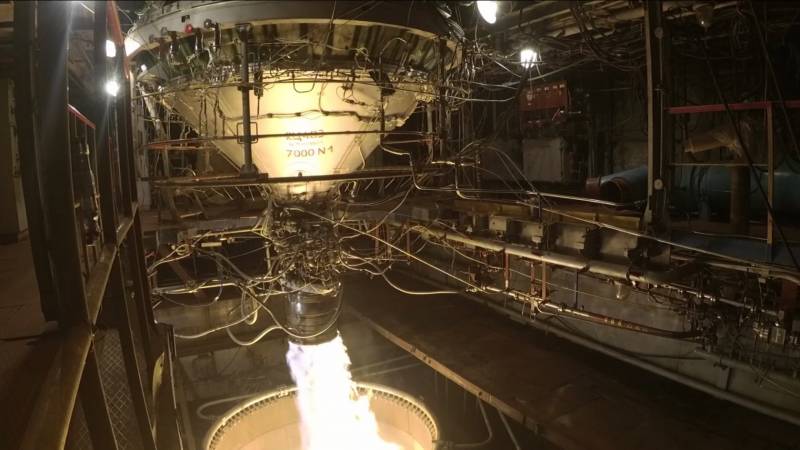 This is a Cyclone IV missile.
With pathos, the employees of the Yuzhnoye Design Bureau announced that they are dedicating the fire tests to the 28 anniversary of the "independence".
From the message of the design bureau:
For the first time in recent history, fire tests of the stage of the launch vehicle as a whole were carried out - the third stage of the middle-class launch vehicle Cyclone-4, designed by Yuzhny Design Bureau manufactured at Yuzhmash, was burned.
It is noted that the launch vehicle is designed to launch satellites into orbit.
If you believe the messages of the design bureau, then all the tests confirmed the inherent characteristics. The RD-861K engine of the launch vehicle stage was switched on five times. Now the design bureau is preparing to publish a detailed report on the progress and results of the fire tests of the Cyclone IV stage.
Also, the Design Bureau proudly announced that "they are actively cooperating with the United States of America" ​​on the issue of rocket science. Apparently, this is precisely what the main emphasis was on the day of the 28th anniversary of Ukrainian "independence".
Paphos of the design bureau was somewhat overshadowed by Ukrainian users, noting in the comments that even Wikipedia recalls the delay in launching this launch vehicle by Ukraine for about 9 years. The tests were supposed to be completed in the 2009 year - as a result, the delay in the test period was about 10 years.