The President of Ukraine has completely embarked on the path along which Poroshenko moved politically before him. This is a way of confrontation with Russia, aimed at the ideological rejection of Ukraine. In this regard, Zelensky's statement about how "the Ukrainian family without the Crimea and the Donbass became incomplete" is noteworthy.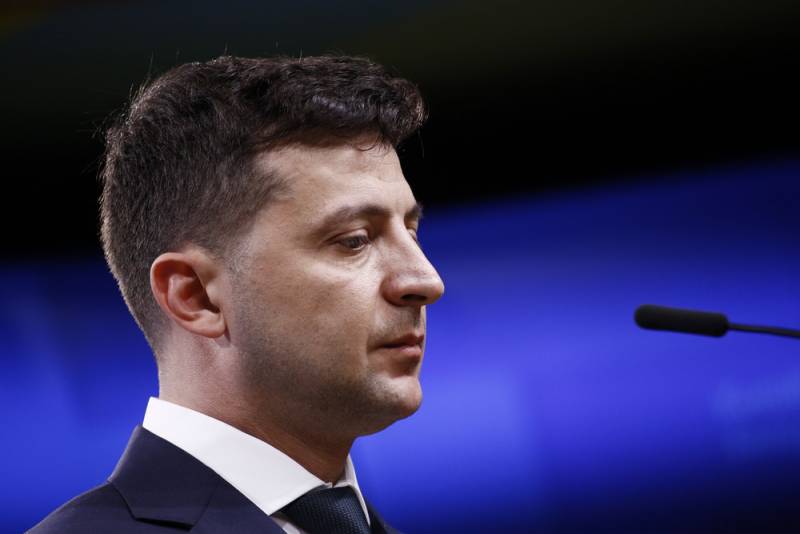 Zelensky compared the loss of Crimea to Ukraine with the loss of a child.
Imagine, for example, that a neighbor has taken away two of your children. The first child - just kidnapped. He was given a new birth certificate. And then they say: But we did not take your child. He himself wanted to live with us.
If Mr. Zelensky decided to follow the path of comparisons, then this begs the following:
a child who ended up in a dysfunctional family — with "parents" who drink and lead an asocial lifestyle — wanted to return to his normal, healthy family, from which he was actually stolen at one time — in violation of the law by those machinists who "turned this process over".
Zelensky about Donbass:
And the second child was locked in a children's room. And they set up armed guards. They say to you: "What protection? There is nobody there". And you hear how here, next, behind the wall, your child is crying, but you cannot go in there
Well, yes ... you "cannot go in there" and therefore deprive the child of food and water, the opportunity to live normally, go to school, receive benefits, shoot from all calibers at that "room" in which the child is ... Not because "Is the child crying," Mr. Zelensky?
So far, Mr. Zelensky, instead of really solving problems, continues to pour out the rhetoric of discord, which is so pleasant to the hearing of overseas stakeholders in the gap between Ukraine and Russia.