The Soyuz MS-14 spacecraft, on board of which the FEDOR robot is located, could not dock with the ISS at the scheduled time. It is reported by RIA
News
with reference to his own correspondent at the Mission Control Center in Korolev.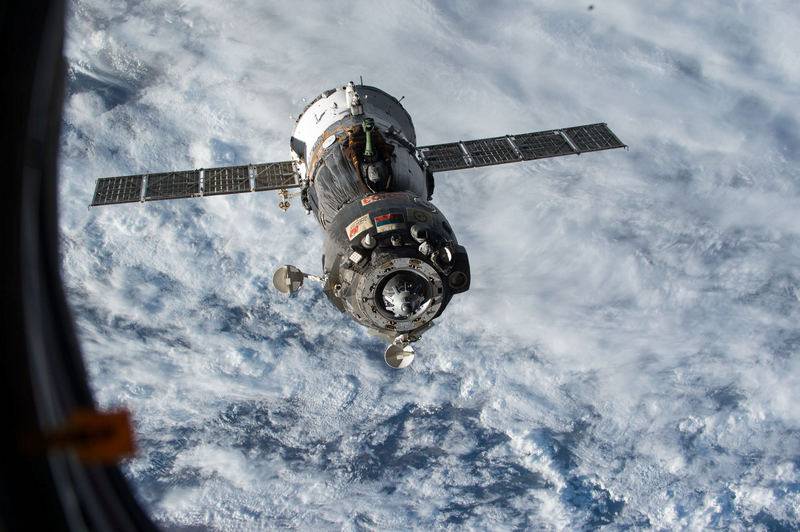 The Soyuz MS-14 spacecraft, launched to the ISS last Wednesday, could not dock at the appointed time with the station. The spacecraft approached the ISS at a distance of 100 meters, after which it worked back after a while and hovered. The docking was assigned to 8: 30 Moscow time. time and was supposed to happen in automatic mode.
The ship approached the station at a distance closer than 100 meters, hovered, and then began to retreat to a distance of 102 meters
- reported from the MCC.
Currently, the ship hovered in 150 meters from the station. The cause of the incident is not reported.
Soyuz is allotted to a safe distance from the ISS, experts determine the possibility of a new attempt to dock
- said in a message from the MCC.
Recall that the Soyuz-2.1 launch vehicle with the Soyuz MS-14 manned spacecraft launched from the Baikonur Cosmodrome on Wednesday morning. On board the ship is an android-type robot FEDOR, which, after being delivered to the ISS, must take part in a number of experiments. which will last two weeks. The docking of the ship with the station was planned in automatic mode.