Ukraine needs to negotiate gas supplies with Russian Gazprom, and not rely on the supply of liquefied natural gas from Qatar, as it simply does not have the capacity to do so. This was stated by an expert in the oil and gas industry, a visiting professor of energy economics at the Europe business school (ESCP) in London, doctor of sciences Mamduh Hasan Salama "RIA
News
".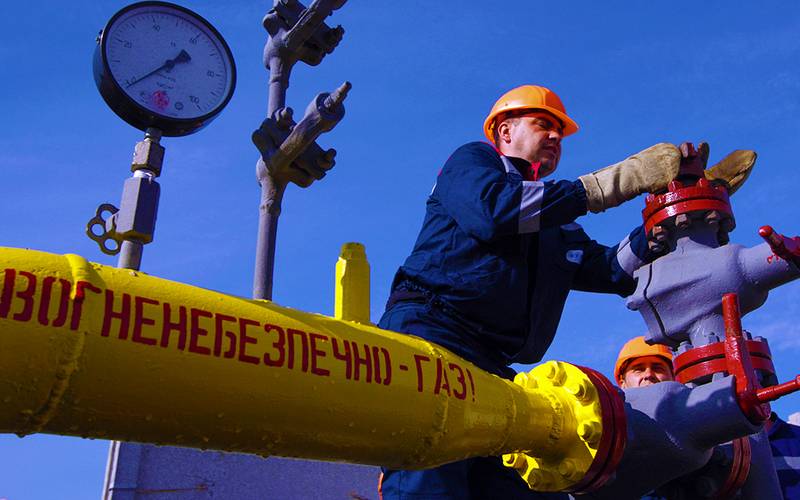 Despite the statement by Sergey Makogon, director of the Ukrainian GTS Operator, that Ukraine is considering the possibility of starting import of liquefied natural gas from Qatar from 2020, this option has no further development, the expert said. The fact is that Qatar today simply does not have the necessary capacities to supply LNG to Ukraine, and it can only increase them by the 2025 year.
Until Qatar increases liquefied gas production from the current 70 million tons per year to 110 million tons, which is supposed to be done by 2025, it will not be able to supply gas that would go to Ukraine. Currently, the main export of LNG from Qatar goes to the Asia-Pacific region
- explained the expert.
According to him, Kiev is easier and cheaper to negotiate with Gazprom, and not rely on the supply of Qatari gas. He called on Ukraine to abandon its ambitions and resolve disagreements with Russia out of court, otherwise it will lose its last hope for Moscow to use the Ukrainian GTS to pump gas to Europe.
The second expert explained that all the statements of Ukraine on the supply of LNG from Qatar have no real basis.
Ukraine does not have a terminal for receiving LNG. Qatar has not yet been able to resolve the issue of LNG deliveries to countries such as Hungary and Croatia, although there is an LNG terminal in Italy, and for him it would be much simpler than deliveries to Ukraine
- He noted, adding that the statements of Kiev are "just elements of politics" aimed at additional pressure on Moscow to conclude a contract for gas transit.