The United States will in every way prevent China from establishing control of the Ukrainian Motor Sich company. According to the newspaper
The Wall Street Journal
citing sources in the White House administration, Washington will attempt to disrupt the upcoming deal.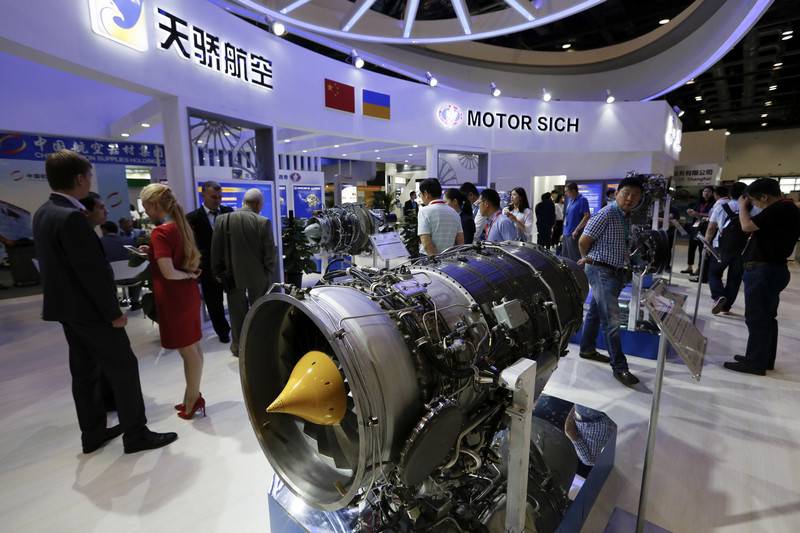 Prevent the purchase by the Chinese investment company Skyrizon Aircraft of the only manufacturer in Ukraine
aviation
engines - the company "Motor Sich" will try US Presidential Assistant for National Security John Bolton, the newspaper writes. According to the newspaper, provided by sources in the White House, Bolton is preparing a meeting with the leadership of the Ukrainian company in Kiev, which is scheduled for next week.
We are going to hold a conversation with the Ukrainians about the ambitions of China and state our opinion on what China is capable of. All this is an integral part of the national security and national defense strategy. It's about a strategic competition with China
- the newspaper cites the words of one of the sources.
In Washington, they say that China, with the help of Ukrainian specialists, is trying to modernize its fleet of heavy-duty aircraft, but for the United States this is a threat.
We will not let the Chinese learn this technology
- stated in the White House.
As some media previously reported, the Chinese company, together with Ukroboronprom, is trying to take control of Motor Sich. The purchase of the Ukrainian manufacturer will allow Beijing to reduce the technology gap, and Kiev - to ensure the loading of its own enterprise, which is prohibited from military-technical cooperation with Russia, which was previously the main customer of the products. According to available information, Skyrizon Aircraft is already building a plant in Chongqing in the south-west of China under the capacity of a Ukrainian enterprise.