North Korea once again launched two "unknown shells" from the Hamgen-Namdo province towards the Sea of ​​Japan. It is reported by South Korean
news
Ronhap agency, citing the Joint Chiefs of Staff.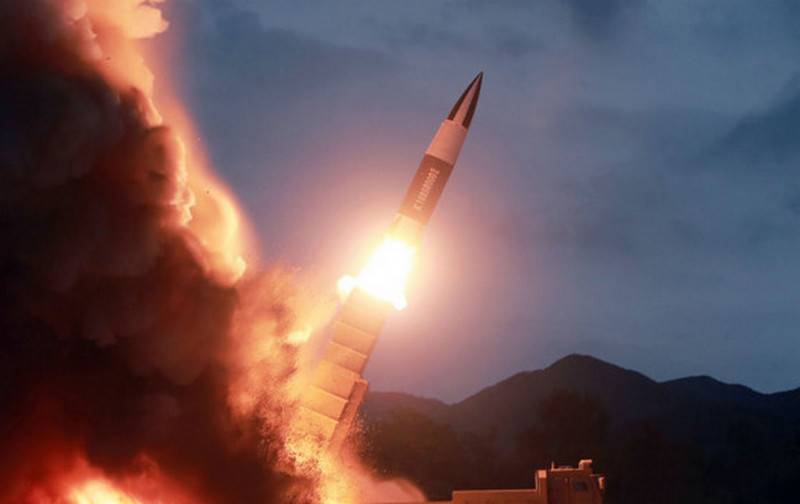 The DPRK launched two "unknown shells" that were launched early in the morning at 6: 45 and 7: 02 local. vr. from Hamgyong-namdo province towards the Sea of ​​Japan. According to data obtained by the South Korean military, they covered a distance of 380 km, after which they fell into the sea. The maximum flight altitude was 97 km.
Our military monitors the situation in case of additional launches
- said in a statement to the Joint Headquarters Committee of South Korea.
As suggested in Seoul and Tokyo, Pyongyang is testing new ballistic missiles. North Korea itself does not comment on these launches, although this launch was already the seventh in a row since July 25. At the sixth launch, "unidentified shells" flew "all" 230 km towards the Sea of ​​Japan, but at the same time in some sections of the flight their speed reached 6,1 Mach number.
All launches are carefully studied by the American and South Korean military. Already after the first launch, which took place on July 25, specialists from the United States, having studied the trajectory of the missiles launched by the DPRK, came to the conclusion that they are very likely to overcome the current Korean missile defense system.